Detroit Become Human is the latest game from Quantic Dream, the French video game developer known most prominently for creating choice-based story focused adventure games. Their biggest and most ambitious title, Detroit Become Human, was released in 2018 on PlayStation 4, before coming to PC a year later. Three years on, the game has officially sold 6 million copies.
Making the announcement on Twitter, the official Quantic Dream page said "We're proud of #DetroitBecomeHuman, which has officially sold over 6 million units worldwide on PS4 and PC! Thank you 6 million times!"
As mentioned, the game first launched for PS4 in May of 2018 and sold 1 million copies within its first two weeks. By October 2019 – shortly before the game's PC release in December – it was announced that the game had sold 3.2 million copies.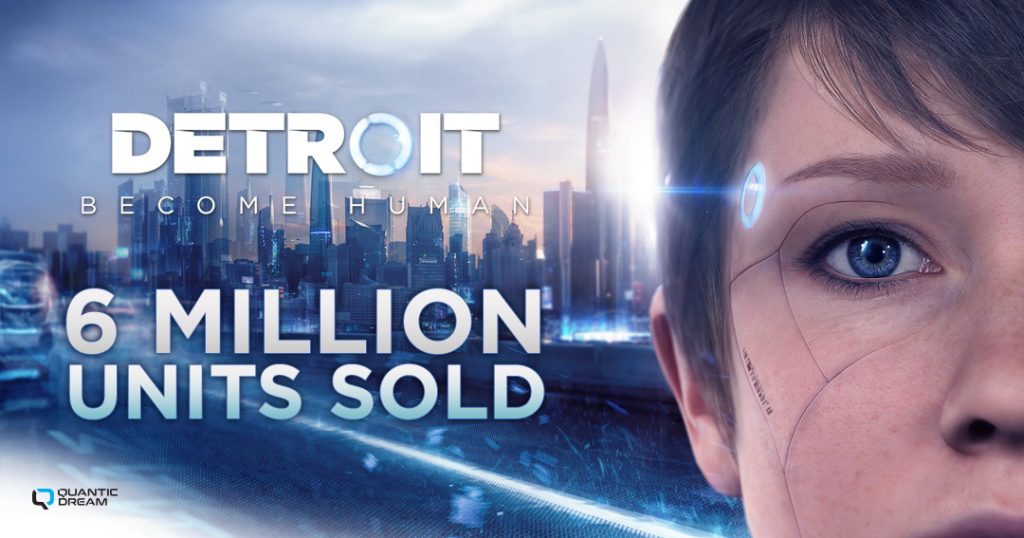 The PC release helped push the game to new sales success, with the game selling 5 million copies by August of 2020. Just under one year later, the game has sold a further 1 million copies – an impressive feat for a story-focused single player game years after launch.
Most recent figures put Heavy Rain (the studio's most well-known title) at 5.3 million copies sold – though this doesn't account for PC copies sold. All of this is to say that Detroit Become Human appears to have been a major success for the studio, especially in the wake of them concluding their partnership with Sony. With or without the console manufacturer's support, it seems the studio looks to have a healthy future – assuming the lawsuit levied against them goes in their favour.
Discuss on our Facebook page HERE.
KitGuru says: What did you think of Detroit Become Human? What is your favourite Quantic Dream game? What is your opinion on the lawsuit? Let us know down below.