8BitDo is known as the premiere manufacturer of 3rd party retro controllers. Their line-up includes controllers which are inspired by NES, SNES, Mega Drive, and Gameboy controllers, to name a few. They have now added an NES inspired mouse to their line-up, in collaboration with Daniel Jansson, who came up with the design back in 2009.
Dubbed the 8BitDo N30 Wireless Mouse, it features the A and B buttons as the left and right mouse buttons. In between the two is a 3D touch panel which functions as a scroll wheel. The D-pad is positioned on the side, and is used for navigating websites, allowing you to go back or forwards between pages.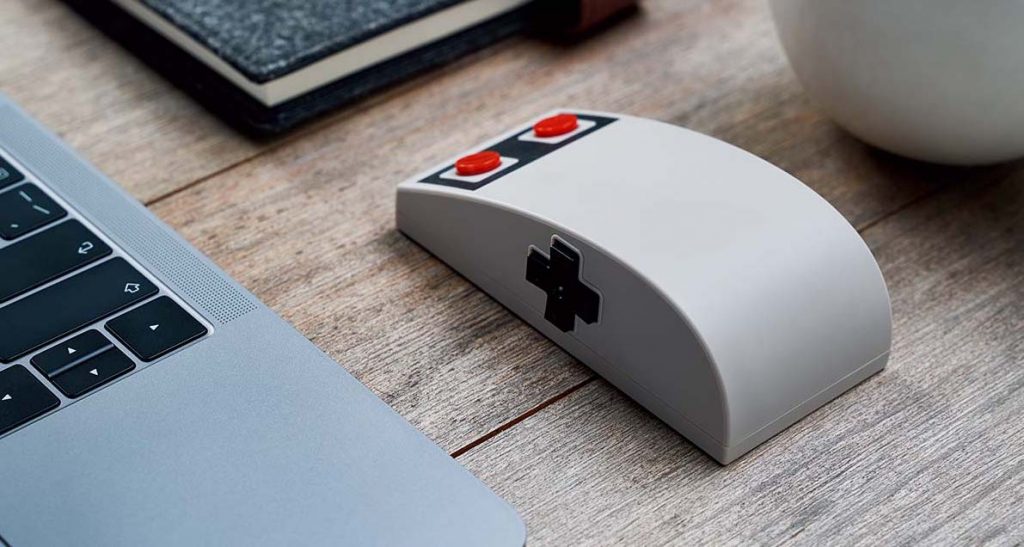 The collaboration came about after Daniel Jansson created a foam model of the mouse back in 2009, where it was covered by various tech news outlets. 10 years later and the NES mouse is now a reality.
The N30 runs on a single AA battery, with claims that it will provide up to 120 hours of use. The mouse itself relies on 2.4G wireless technology; can function from a distance of up to 10 meters, and can move at 1,000 Dpi. The mouse is available to purchase right now for $24.99, and pairs rather nicely with the 8BitDo NES Mouse Pad.
Discuss on our Facebook page HERE.
KitGuru says: Would you buy the N30 Wireless mouse? For $24.99 is it worth it for the novelty, or do you think it looks too ergonomically uncomfortable? Have you bought any of 8BitDo's other products? Let us know down below.