Uber is looking to do more than just pick you up next time you need a lift, it now wants to deliver food to you too. UberEats is an application that extends its service and lets you order food from as many as 150 restaurants around London that do not traditionally provide take-out.
That's the big selling point of this service. There are plenty of convenience based food delivery firms out there, but UberEats is specifically offering take-out from restaurants which would not usually provide it, giving its service a unique selling point over its rivals. It should also provide a wider menu of food to choose from.
To enjoy the new service offered by Uber, all you need do is download the app from either the App Store or Play Store and select the food you want from a relatively nearby restaurant. It is restricted to London's Zone 1 at the moment, but will expand into surrounding zones in the coming months if all goes well and likely to other cities in the future.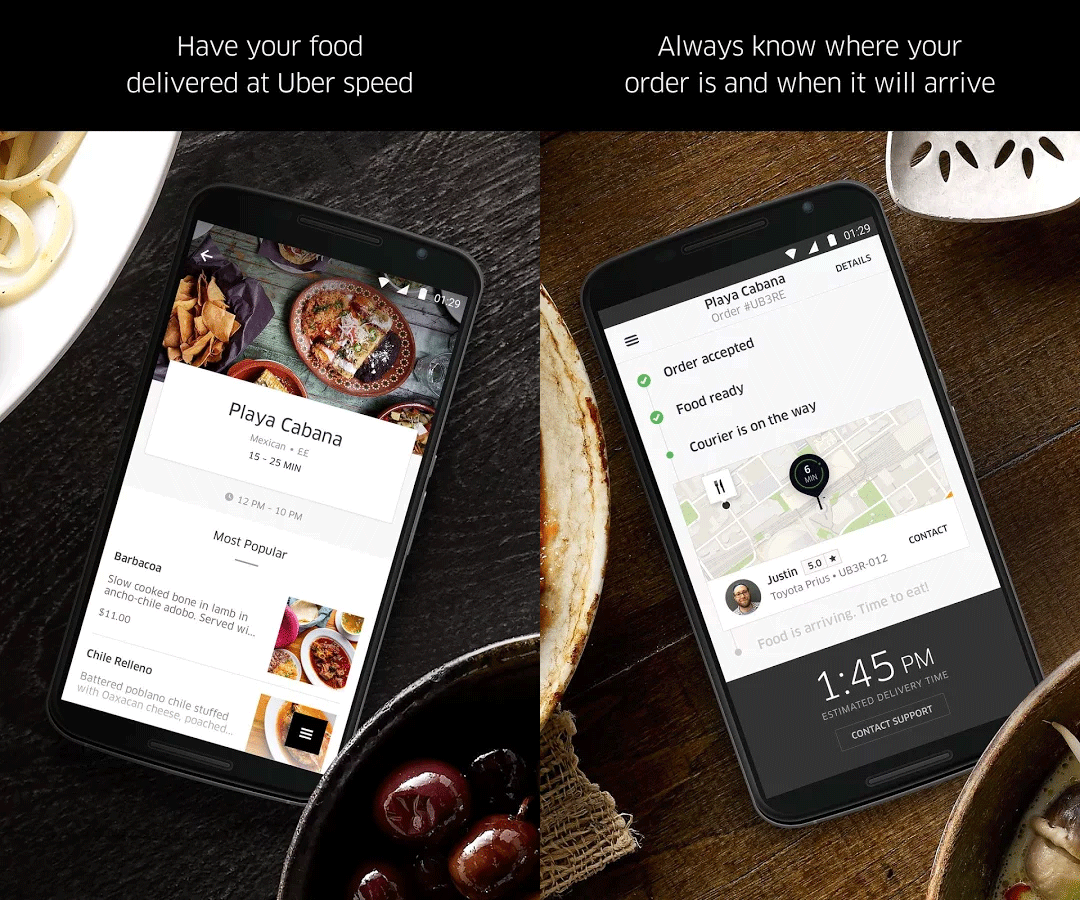 UberEats has been operating in the US, Canada, Australia, Singapore and France in select cities for some time now, with moderate success. It will face similarly difficult challenges in London  with the competition, but Uber feels it can compete fairly evenly.
The Telegraph compared UberEats to a similar application, Deliveroo and found that although its order time is promised as slightly quicker, delivery is free and there's no minimum order value, Deliveroo caters to 2,500 restaurants and delivers earlier in the day than UberEats does.
However Uber has taken a swipe at this big competitor, citing that it will pay its drivers an average of £10 per hour based around a per-mile and per-delivery rate. Deliveroo pays just £7 per hour + £1 per delivery.
That said, Uber and companies like it have been criticised for the way they handle employees in the past. Relying on untrained freelancers for their work has resulted in some serious issues for the company around the world, not to mention its legal scuffles with local authorities and taxi firms.
Discuss on our Facebook page, HERE.
KitGuru Says: Living outside of a big city, I have yet to enjoy the convenience of a service like Uber. How have you guys found it?