Discord expanded into video game sales earlier this month, launching its Store's global beta test. Currently, Discord offers developers the ability to opt-in to its digital rights management (DRM), however enabled games will currently require players to be connected to the internet in order to boot.
Currently, very few of the 22 games offered implement Discord's DRM, with the platform confirming that it takes an optional approach like many of its rivals. Those that do utilise the DRM force Discord to boot and connect to the internet prior to launching the game – even if players try to execute the command through the root file.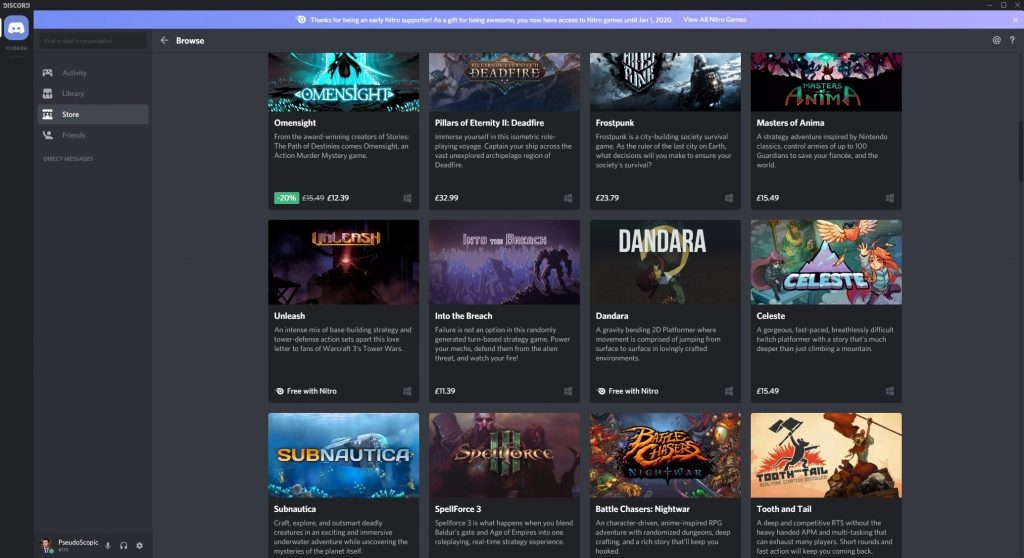 Discord is the only place to play real-time strategy game Bad North and action RPG SINNER: Sacrifice for Redemption, until the exclusivity deal runs its course later this year. Both have been confirmed to use Discord's DRM, forcing these requirements despite the latter being a single-player title.
Fortunately, a Discord representative told PC Gamer that this won't always be the case, as a solution is currently in the works. Soon, "players will be able to access their games even offline," however it has yet to be confirmed whether Discord will still need to boot prior to the game launching.
Discord hopes that its Store users will remain patient given its current beta state, with no launch window outlined for the newly announced feature.
KitGuru Says: Although DRM discussion has flown under the radar for many as more recent controversies rear their ugly heads, it's still something very much disliked by our reader base. How do you feel about the Discord Store so far?