Since its original 2013 release, Grand Theft Auto V has sold consistently well on all five of the platforms it has officially released for, even maintaining its position in the UK charts and Steam's top 10 games regarding concurrent player base. The impact of the title doesn't stop there, however, as the game has sold so well that it has now beaten all other media for the title of the most profitable entertainment product of all time.
As reported by MarketWatch (via Gamesindustry.biz), GTA V has generated $6 billion in revenue across its 90 million sales, earning its place as the "most financially successful media title of all time." With the report attributing the success to "the title's continued longevity," it is likely that this staggering number is comprised of both sales and subsequent microtransactions.
The report draws comparisons with modern day media, with superhit films such as Star Wars, Avatar and Gone With The Wind (when adjusted for inflation), which garnered a little over $4 billion combined over theatrical release and home video. Considering film had already eclipsed other media such as books and the music industry, this is an astounding feat.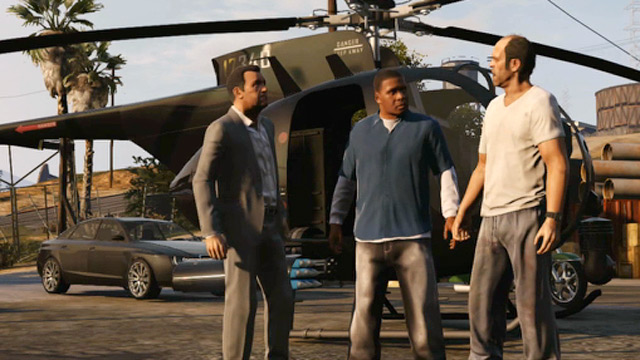 Its closest contender in the video game world seems to be the Mario franchise as a whole, however the report rightly states that no singular title has come close to this achievement. Call of Duty: Modern Warfare 3 and Black Ops take the second and third spot for interactive media at 26.5 million and 24.2 million sales respectively, but this pales in comparison to the aforementioned 90 million.
Cowen analyst Doug Creutz calls this achievement a "wild outlier" in that no other video game has and likely will break such staggering heights any time soon. Rockstar's other popular franchise is set to debut a sequel later this year with Red Dead Redemption 2, which might be the only other title that could potentially dethrone GTA V.
Creutz thinks that this might be a stretch however, noting that while Rockstar is likely to have other big hits, "another GTA V isn't likely. Michael Jackson had a lot of hit albums but he only had one Thriller."
KitGuru Says: While many are happy with GTAV, a lot still criticise the model for wasting the single-player portion of the campaign. Still, Rockstar must be doing something right to become so profitable. Do you still play GTAV or GTA Online?