PlayerUnknown's Battlegrounds (PUBG) will finally be making its way out of Microsoft's Xbox One Game Preview into full release on September 4th. The smaller 4km×4km Sanhok map that arrived on PC in June will debut on Xbox alongside the 1.0 update, alongside new modes, cosmetics and a stylised controller.
Announced at E3 2017, PUBG launched on Xbox One at the end of the year in the form of Early Access using the Xbox Game Preview for testing. It's taken roughly the same amount of time as its PC counterpart to complete its development, without as many of the hitches in the road along the way.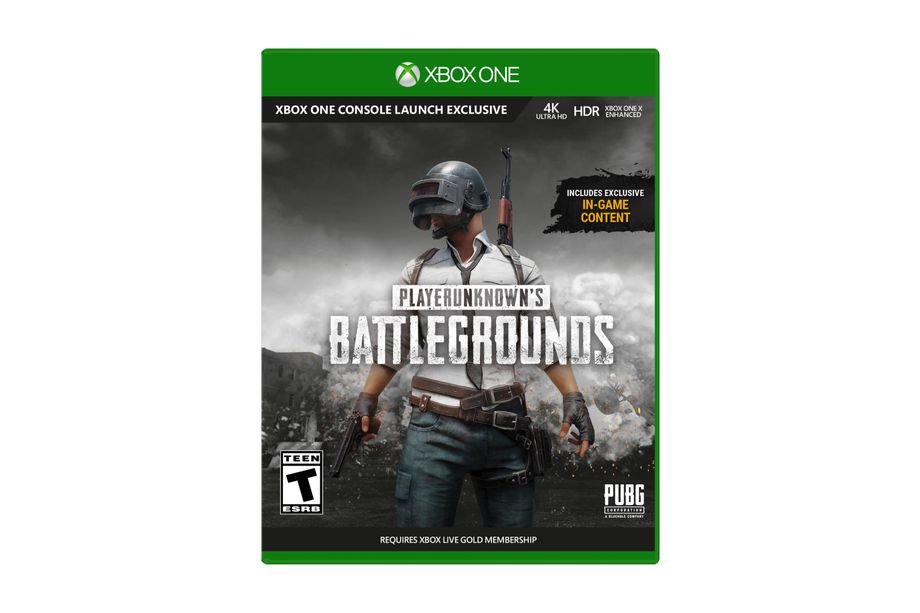 Joining Sanhok will be PUBG's celebrated War Mode, a score-based deathmatch that allows for respawns and the reviving of teammates after they've been killed. Cosmetic items will hit the platform in full force, together with in-game currency in order to purchase them. Xbox One users will be able to get their hands on Event Pass: Sanhok for $9.99, presumably opening up more missions and its own levelling system in order to provide the player with rewards. More details are set to be revealed closer to the time.
Achievements will carry over from the Game Preview, allowing for completionists to continue their progress. Those getting their hands on a physical copy of PUBG will also receive exclusive DLC with Xbox-themed clothing and equipment. Those with digital copies can get their hands on the Xbox #1.0/99 DLC separately for a limited time after launch.
Lastly, Microsoft will be launching a PUBG-themed Xbox One controller, hitting stores a little later on October 30th. The black digital camouflage isn't worlds apart from what we've seen in the past, but would make a sleek addition to any collection, or a good replacement, for $69.99. No UK pricing has been announced, leaving it unknown whether or not the limited edition controller will see a UK, or even European release.
KitGuru Says: Although there have been some hiccups, it seems as though Xbox One players haven't had half as much to complain about over the course of PUBG's console development, which is refreshing to see. Hopefully this continues moving forward into full release. How do you feel about PUBG on Xbox One?