Update (20/07/18): The Rainbow Six Siege community has been ravished from the game recently, as the latest update has seen an alarming increase in the amount of crash to desktop issues without warning. Ubisoft has now acknowledged the problem, stating that it is investigating the bug and wishes for those affected to contribute their stories by submitting an R6Fix ticket.
Ubisoft took to the Siege subreddit this afternoon to inform players that it is aware of a bug causing freezes and subsequent crashes to desktop with no error message or follow-up notification explaining what happened minus Uplay's built-in error report prompt. The developer has only acknowledged the issue on its PC platform, however its investigation will likely spill over to affected consoles once it has determined the cause of the problem.
We are currently working on the fix for PC users experiencing random crashes to their desktop.

If you are or have been impacted feel free to contribute to the R6Fix ticket > https://t.co/J01QVVbT4V

You can find further updates about this here > https://t.co/efTVkziNDj pic.twitter.com/7E7xIgFPfu

— Rainbow Six Siege (@Rainbow6Game) July 20, 2018
Considering there hasn't been a major update for Siege, there's a lot of confusion as to where the issue stems from. Redditor WaifuPillow has the top suggestion, believing it could have been caused by the introduction of the 20/40 headshot challenge to earn a Legendary Alpha Pack. Others have dismissed this, stating that the bug has been there since the beginning of Operation Para Bellum, it's just become more frequent for some reason.
In the meantime, any and all those affected by the bug should head over to R6Fix, contributing to the ticket pertaining to the issue.
Original Story (20/07/18): Rainbow Six Siege players have faced a lot of bugs over the years, from sound bugs that constantly repeat the noise of a drone to grenades rubber banding back to the user, however few have actively stopped players from, well, playing. Reddit has seen a surge of complaints in the past day of players crashing to desktop without any error messages, causing unnecessary losses and unwarranted abandon sanctions.
Yesterday, Thursday 19th July, I booted up Siege for the very rare occurrence of solo-queuing in Ranked as none of my squad was online. Half-way through the second round of my first game, Siege disappears from my display, nowhere to be found on the taskbar or within my processes. After frantically booting my game to reconnect to the match, I was informed by my random teammates that this was a bug that had similarly affected them throughout the day – one which I've since seen happen to around 8 other people in less than 4 hours.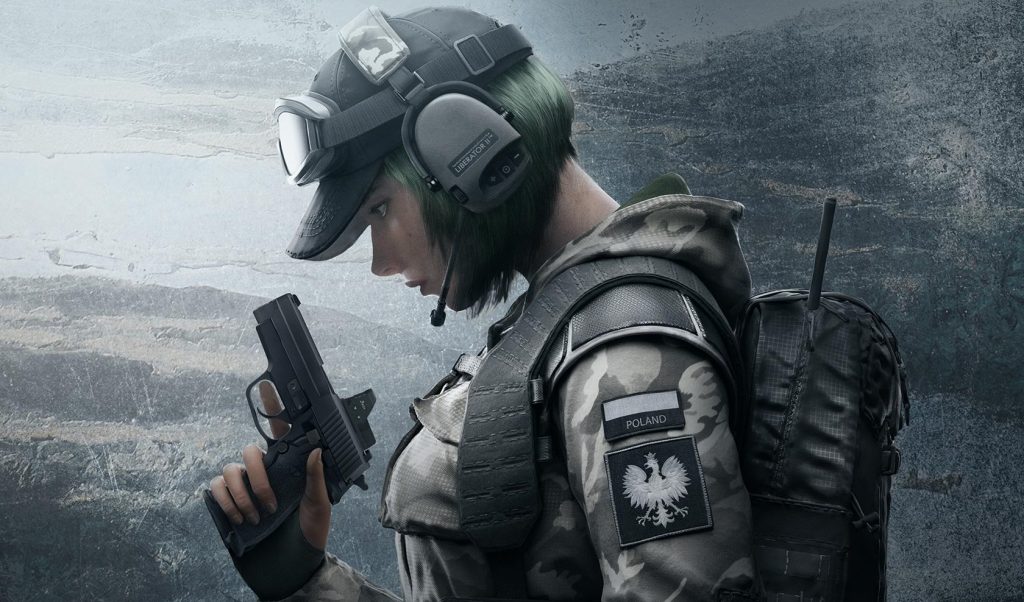 The bug occurs randomly, with little to no warning aside from some stutters and freezes before ultimately crashing to desktop, while others experience no symptoms at all, similar to closing a game via the alt+F4 shortcut. Although verifying the game files within Uplay directly often results in nothing being flagged, some Steam users have noted that verifying through Valve's platform highlights that multiple files need to be fixed or re-downloaded.
Sadly for console players, it isn't bound to PC as Xbox One members have come forward about a similar experience. One console player did state that completely reinstalling the game fixed the consistency of the issue for a short while, but it is uncertain how effective this is as a fix.
While many would expect an increase in crash reports being sent to the developer, it's unlikely that players will wait the time necessary to send one if kicked from a Ranked match. Ubisoft has yet to address the issue, however the developer is known for listening to feedback from the Siege community, meaning a fix is hopefully right around the corner. Those that are experiencing the bug can report it directly to Ubisoft via R6Fix.
KitGuru Says: The last I remember of such a game breaking bug came at the release of Hibana during Red Crow (Year 1, Season 4), where the killing of the operator as she shot her pellets would ultimately crash the entire game for all 10 players. Have you experienced crashing to desktop within Siege?