Ubisoft's South Park: The Stick of Truth was debatably easy depending on who you ask, even on its hardcore difficulty. In a bid to shake things up as well as make a controversial statement in the process, the sequel's difficulty will get harder depending on your character's skin colour.
At the end of South Park: The Fractured but Whole's character creation, the game prompts you to select the difficulty you wish to play at. The player is met with a bar at the bottom of the screen ranging from "easy" to "very difficult." What's more is that this bar is a gradient of skin colour that actively changes the look of your character, with the lighter skin colours making the game easier and the darker tones pertaining towards a very difficult game.
When, undoubtedly, pausing in shock, Eric Cartman's voice ushers in to reassure you that "this doesn't affect combat. Just every other aspect of your whole life."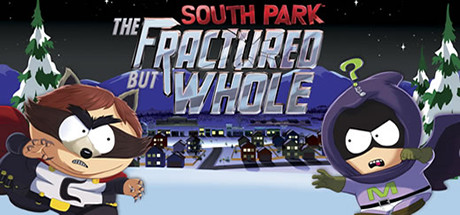 Clarifying on this statement, Eurogamer received a response from the Ubisoft developers explaining that this particular difficulty bar affects the amount of money you will receive and character interactions, increasing replay value.
This isn't the only social commentary that creators Matt Stone and Trey Parker have introduced, as the sequel no longer forces the player to play as a boy. Part way through the game, the option to choose male, female or other is presented, furthered by cisgender or transgender. Since you do play as the same character from The Stick of Truth, counsellor Mr Mackey is used as a device to retcon events that happened to fit the new narrative.
South Park: The Fractured but Whole is due out on October 17th on PS4, Xbox One and PC.
KitGuru Says: I am quite the fan of South Park and its social commentary, leaving me quite excited for the new game. I like the direction of this and the fact that it is giving another platform for such issues to be actively spoken about. Are you excited for The Fractured but Whole?