The UK's Gambling Commission has had its work cut out lately, conducting numerous studies on video game loot boxes and their connection to gambling, as well as third party gambling sites flipping in-game items for real currency. The latter has become the subject of its latest annual report, with the Gaming Commission addressing the real concern over the long-term impact the practice has on children.
"We require gambling operators to have strong protections in place to prevent children from accessing their products and are actively reviewing how some, like age verification, can continue to be strengthened," says Gambling Commission Executive Director, Tim Miller.
"However, it is clear that many children's experiences of gambling-style activities are coming from the playground, the games console or social media rather than the bookmaker, the casino or the gambling website. That's why it is essential that we work across industries and with parents so that together we can protect children and encourage those that choose to gamble in adulthood to do so safely."
In fact, the changing landscapes regarding the accessibility of gambling via technology have resulted in 45 percent of 11-16 year-olds becoming aware of "skin betting," a process in which in-game items can be used to gamble on third party websites. Furthermore, 11 percent of 11-16 year-olds had admitted to actually using the system. At least 0.9 percent of 11-16 year-olds are actually classed as 'problem' gamblers and a further 1.3 percent 'at risk'.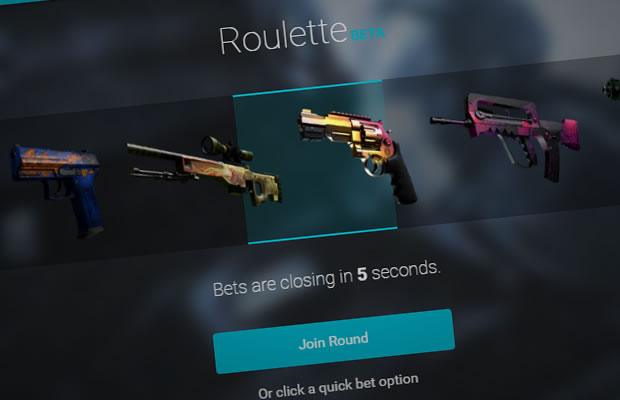 While this strays away from the strictly in-game loot box debacle, it does highlight where the controversy stems from. The BBC documents a situation that highlights just how much of a problem underage gambling can be in the case of Bangor University student, Ryan Archer:
"I'd get my student loan, some people spend it on expensive clothes, I spend it on gambling virtual items.
There have been points where I could struggle to buy food, because this takes priority.
It's hard to ask your parents for £1,000 to buy a knife on CSGO, it's a lot easier to ask for a tenner and then try and turn that into £1,000.
You wouldn't see an 11-year-old go into a betting shop, but you can with this, there's nothing to stop you."
This type of behaviour has been targeted before, with YouTuber Craig 'Nepenthez' Douglas and Dylan Rigby were found guilty of influencing and inviting children to gamble via their channels.
"Because of these unlicensed skin betting sites, the safeguards that exist are not being applied and we're seeing examples of really young people, 11 and 12-year-olds, who are getting involved in skin betting, not realising that it's gambling," states Sarah Harrison, Chief Executive of the Gambling Commission. "At one level they are running up bills perhaps on their parents' PayPal account or credit card, but the wider effect is the introduction and normalisation of this kind of gambling among children and young people."
KitGuru Says: It's clear that more needs to be done to safeguard underage customers, for the same reasons we have age restricted products in the physical world. Whether or not gambling skins is a bit of fun for the consenting adult, those underage can't possibly know fully what they're getting themselves into. What do you make of the Gambling Commission's findings?