Update: Earlier this week we learned that two YouTubers were charged with advertising unlawful gambling and inviting children to gamble here in the UK. At the time we didn't know which channels were affected by this or what game these two were leveraging to promote gambling to youngsters. However, now we can answer both of those questions.
First up, Dylan Rigby was the man behind the now deactivated YouTube channel 'FUTgalaxy', which specialised in FIFA Ultimate Team card packs. The second man to be charged, Craig Douglas, is behind the channel 'NepentheZ', which has 1.3 million subscribers. He also heavily focusses on FIFA pack openings and is remaining active by continuing to post on Twitter. However, he is keeping quiet about the charges for now, a move that was likely advised by his attorney.
The case is expected to be revisited in court on the 14th of October, so we should learn more about what is going on then.
Original Story: Gambling has been a big subject in the videogame world recently after it was discovered that a few large YouTubers were leveraging their influence to promote betting sites to a young, impressionable audience. Since then, authorities in the UK have been digging around and now, the first prosecutions have been made in regards to videogame betting.
Dylan Rigby and Craig Douglas, two men from Essex, were charged with promoting a lottery, inviting children to gamble and advertising unlawful gambling, according to a report from the BBC. It is not known which game these two were using to promote gambling to a young audience, but this does follow on from the recent CS:GO betting scandal, which resulted in lawsuits against Valve and those operating skin betting sites.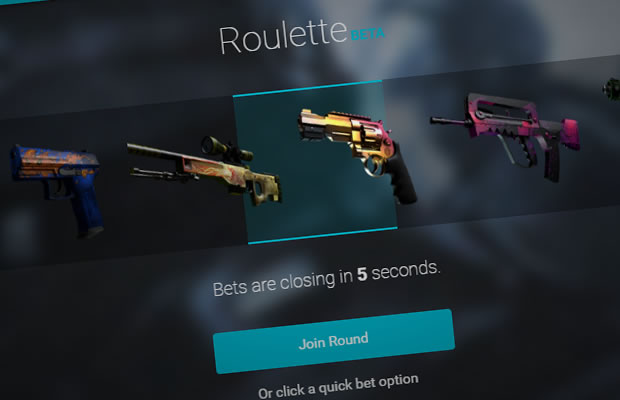 Image source: esportsbettingreport
The Gambling Commission has been looking into videogame betting for a while now and following this first batch of charges, they are hoping to make parents more aware of things like skin betting.
This case, in particular, will be revisited in court on the 14th of October, at which time, we may find out what game these two were involved with.
KitGuru Says: While things have been quiet recently on the videogame betting front, this first batch of prosecutions shows that the story isn't quite over yet and some serious investigations are in fact underway. How do you guys feel about this whole skin betting debacle?