Although players banned from most games usually see their time invested simply wasted as their character and assets are locked away forever, Jagex, the developer of Runescape has another idea. It's going to anonymously auction off the account bank balances and item inventories, giving people a chance to unlock everything for a price.
The system, known as Bank Bidders (thanks PCGamesN) is inspired by TV show Storage Wars and will see player accounts listed with their age and reason for banning, but that's all. You could end up bidding on an account full of cabbages and dirt, but it's also possible you'll get hold of something incredibly rare.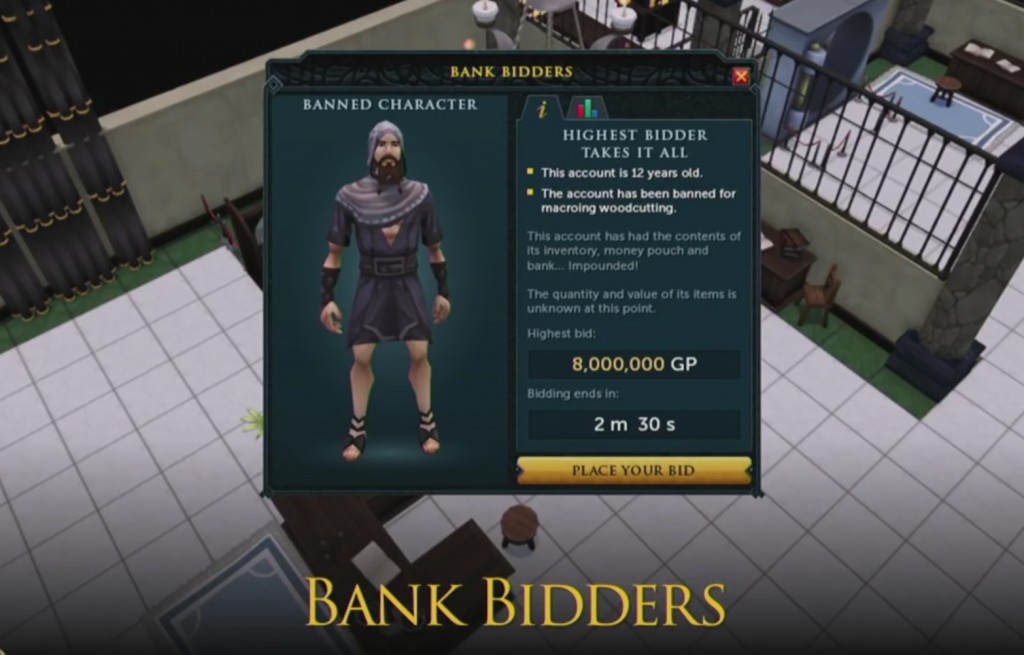 Although the feature hasn't been detailed in full just yet, players have their fingers crossed that bot accounts or those that use cheats to earn items that they shouldn't be able to have, are not auctioned. Selling lots of them could unbalance the economy.
More likely the banned accounts that are auctioned off will come from those who repeatedly trolled others, or who happened to be mouthing off when a mod was around.
Discuss on our Facebook page, HERE.
KitGuru Says: Although not banned, bidding on my Runescape account might seem like a smart plan. It would be 12 or so years old at this point, but you wouldn't find much in there but some leather armour I'd have thought. Maybe a hammer or two.