Did you get burned by the promises of open world dinosaur hunting, survival game The Stomping Land? Many gamers did, when the developer absconded with their crowd funded money and stopped updating the early access title. To try and ease that pain, the developer of ARK: Survival Evolved, Wildcard, has announced that anyone who buys its game will be given a free "Stomped Land Bling Shades," cosmetic upgrade for their T-Rex, so they can chomp on rival players in style.
"We promised a little something for those of you who were let down by The Stomping Land. We at Studio Wildcard are sympathetic and want to help ease the suffering and tend to the wounds. Join us at your new Dinosaur home," said Wildcard in a Steam discussion.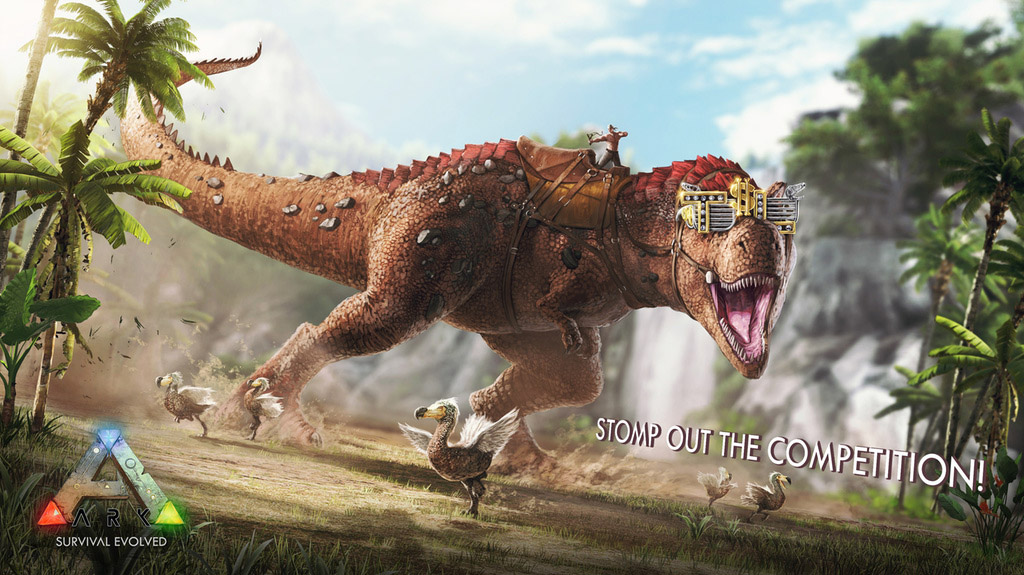 The game is set to launch on Early Access on the 2nd June, and that first version will come complete with over 70 different species of prehistoric animals to hunt and hide from, as well as a procedurally generated island to explore and a number of strange ancient technologies to investigate.
Along with the announcement of the sunglasses and the Early Access launch date, Wildcard has also been showing off five new creatures that will be part of the game. They include the one that gave Dennis Nedry his just desserts, the dilophosaurus, as well as the monstrous flying pteradon. Less typical ancient creatures also feature, like the coelacanth, a fish from the Cretacious period, the giant snake creature called Titanoboa and a Sabertooth tiger.
Discuss on our Facebook page, HERE.
KitGuru Says: That's a class move offering Stomping Land players something as fancy as a pair of Kanye-shades for their T-Rex. I kind of wish I'd been duped by TSL now.