It turns out that working on the Rick and Morty VR game at Owlchemy labs doesn't quite scratch that VR itch for developer Zi Ye, as he's built a Binding of Isaac VR demo just for fun. Unfortunately this isn't an indication of an official project, but original series creator, Edmund McMillen did retweet it.
Zi Ye announced the mini creation on Twitter, where he showed off a demonstration of a third person controlled Isaac, throwing his salty tears at piles of poo – just like he does in the original game. There's not much too the demo, no enemies to fight and only a single door to unlock, but it gives you a rough idea of how Binding of Isaac could operate in virtual reality if given a chance.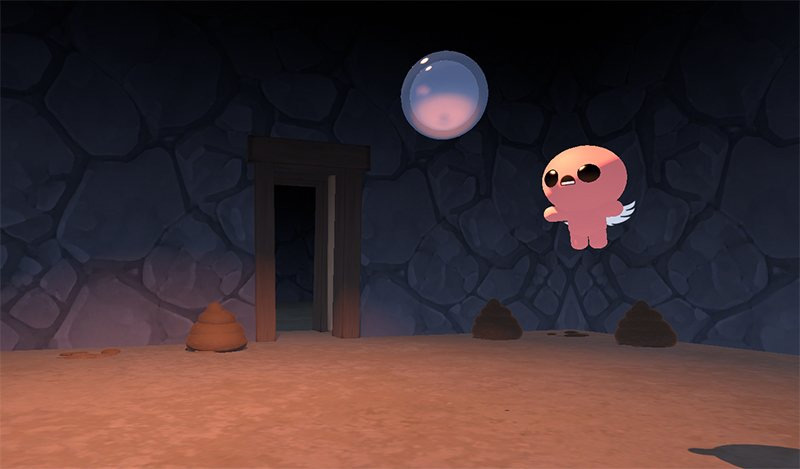 It's something fans would love to do see too, as a lot of Binding of Isaac players tweeted the developer asking if this was an official project, or to try and make it so. There was no official response to these calls from Isaac creator, Edward McMillen, but he did retweet the video showing it, so he is at least aware of the want for more.
Binding of Isaac #VR experiment! Made for fun over a weekend. Didn't finish all the features I wanted, but oh well! #gamedev #unity3d pic.twitter.com/1qQ8PIqOov

— ? Zombie Zi ? (@MajorMcDoom) October 24, 2016
From his end of things, McMillen is expanding upon the Afterbirth+ DLC for Issac, adding new items like Little Horn which does super high damage; the Poke' N Go, which gives you a chance to spawn a friendly enemy, and the Brown Nugget, which spawns a fly turret.
There's also a new Boss in the works, a console version coming soon and and iOS variant somewhere down the pipeline.
Discuss on our Facebook page, HERE.
KitGuru Says: Will there be a 3D, VR version now? Judging by McMillen's past projects, unlikely, as he loves that 2D art style, but it's fun to see what could be done with the franchise. Would you play a Binding of Isaac VR game?