CD Projekt Red is the most Valve like company out there at the moment. It has a well respected, fan-focused digital distribution platform, a history of strong games and is even working on a much-hyped third title in its most popular series. Still not convinced? How about the fact that it's set to release its own MOBA as well, this one themed on the Witcher series and designed for the mobile and tablet platform.
Known as The Witcher Battle Arena, the game puts you in the shoes of one of your favourite characters from the Witcher universe, including Dwarf Zoltan Chivay, The Golem, Sorceress Phillippa Eilhart and The Witcher Letho of Gullet, each offering their own skills and meta-game options. You'll be using them to face off against one or other three man team in the Nilfgaardian Arena, where you can earn respect, gold and honour. Though of course the other players will be trying to do the same.
[yframe url='http://www.youtube.com/watch?v=eCAIOxBS3b4′]
While the MOBA market is getting a little crowded at this point, it's had a very much PC focus since its inception. With this game however, CD Projekt Red (CDPR) is targeting mobile audience, creating a game that uses the touch interface at heart. It's also free to play, with all in-game content unlockable without paying anything, though as with games like League of Legends, you can pay some real money for vanity items. These, CDPR says, will have a fair, real money price attached to them. You won't need to buy in-game currency first.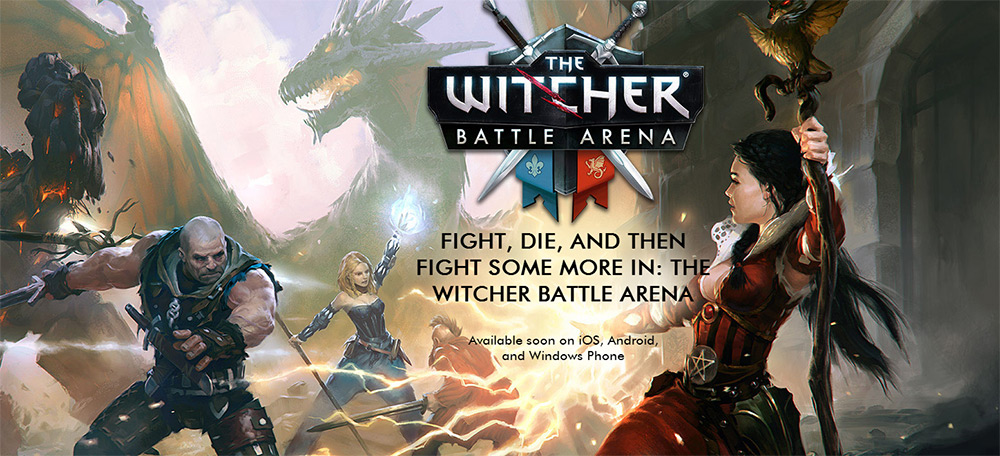 At launch the game will come with eight heroes, with a large number of them made available for free permanently, though as hero numbers increase, there will be weekly rotations of free champions as well.
While no release date has yet been announced, CDPR says it's coming soon, to Android, iOS and Windows Phone.
Discuss on our Facebook page, HERE.
KitGuru Says: While I'd have said the last thing the world needs is another MOBA, you have to give it CDPR, there isn't really a strong candidate on mobile. If it nails that, it could find itself a very sizeable audience.