Do you know Hearthstone like the back of your hand? Can you and a pal talk your friends' ears off with endless chatter of which card trumps which and what the best deck building strategy is? Can you top it all off with a winning personality? Then you might be just what Blizzard is looking for in its next Hearthstone casting duo.
As the world of competitive Hearthstone expands and as the game itself becomes ever more complicated with new cards and combinations, Blizzard is looking to support its striving players as they battle it out to be world number one. Doing so involves keeping the rest of us noobs informed about just what the hell is going on and that means the need for commentators, or eSports casters, and Blizzard has a job opening for two new ones.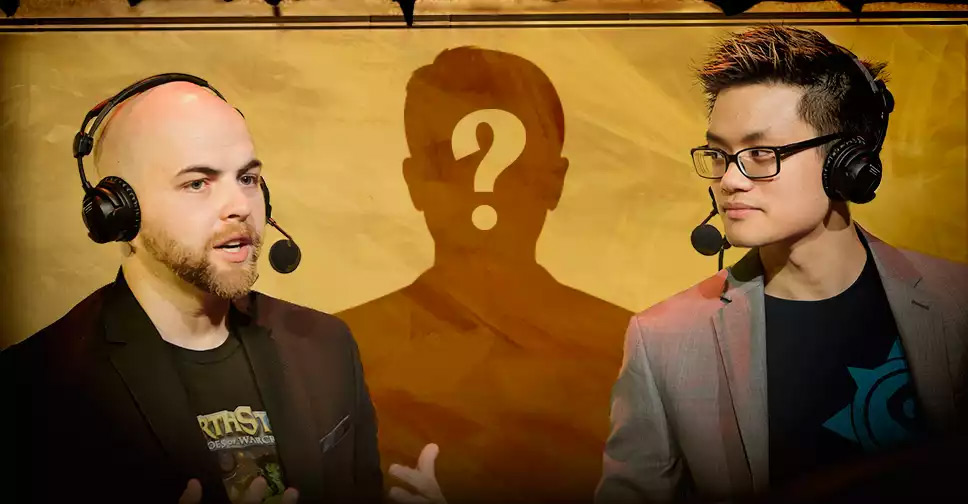 To be in with a chance, you and your partner will need to be able to discuss games on the fly with only a little prep work and be able to eloquently express expert knowledge about what your'e seeing. To test that ability, Blizzard wants applicants to download a video from Battle.net, and then talk about what you see with your fellow caster.
There is a little background information on the players and the decks they are using, but for the most part Blizzard is looking to you to provide the insight and the interest in what's going on.
When you've finished, you need to upload the video to Youtube, with a public email listed in the description. Then reach out to the @PlayHearthstone account on Twitter, linking to your video and using the hashtag #HScast2017. You have until 13th January to take part (thanks PCGN).
Successful applicants will join the ranks of other casters as part of the hearthstone Collegiate National Championship. You don't have to be a pro, but you do have to have a knack for it. Blizzard is hoping to find some diamonds in its community.
Discuss on our Facebook page, HERE.
KitGuru Says: Do any of you guys have what it takes to be a eSports caster for Hearthstone? It's been far too long since I played to even make some clever comparison between cards to test your knowledge. Surprise us in the comments. What's your best bit of Hearthstone know-how?