Update: The people behind GameBundle got in touch to let us know that it has now reached out to 22Cans and Peter Molyneux to ask if they want to get involved with the Game Bundle. That letter is reprinted in full below:
"Dear 22Cans,
"We hope this letter finds you well. If you haven't heard, we just announced that our first bundle will be going on sale on February 26th. The theme of the bundle is "The Forgotten God" GameBundle and we'll be giving Bryan Henderson 10% of the net revenue. You may be familiar with Bryan, he was the winner of your "Curiosity – What's Inside the Cube" contest but had the misfortune of never receiving his reward. We know you went into the contest with great intentions of giving one individual a life-changing prize and that due to certain circumstances you weren't able to fulfill this obligation. We'd like to give you the chance to right this wrong and join our debut bundle by including Godus as one of the titles that will be offered. If you choose to join the bundle, our recommendation is that you give your portion of the profits to Bryan, but we'll leave that up to you.
Sincerely,
"The GameBundle Team."
We, like GameBundle have reached out to 22Cans for comment. If and when it replies, we'll continue to update this story.
Original Story: I'd ask you if you remember Bryan Henderson, but you've probably forgotten about him as much as 22 Cans has. The young man won a "life-changing" prize when he made it to the centre of Peter Molyneux's phone tapping 'game' to be the God of Gods, in Godus. But that never happened, so to make it up to him and promote its new service, GameBundle wants to give him $10,000.
GameBundle is much like the Humble Bundle, offering a collection of games together in one package, but with so many options for bundles nowadays, it's hard to get much attention. That's why it's roped in Henderson to help draw some eyes to its launch in just under a month's time. It's using his story as a promotional tool, but does plan to give him 10 per cent of all revenue earned from the starting bundle, hopefully reaching at least $10,000 (as per EG).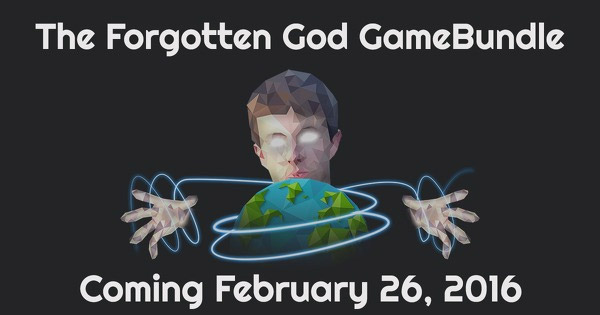 The story goes, that Henderson was yet another Peter Molyneux promise that never materialised. He won the Curiosity game, after people spent months pointlessly tapping at a cube to have it dissipate. It meant he was to become a new type of gamer within the yet-to-be-developed Godus, he was going to be the God of the game. Initially he was to set the laws of the world, rule over other gods and receive a portion of revenue from its sales.
But none of that ever happened, and as Eurogamer's exposé on the man showed last year, Molyneux and his developer, 22 Cans largely forgot about Henderson and the grand plan for Godus. The game now lies in perpetual Early Access, with twice as many negative reviews as positive, a lack of regular updates and no end in sight for its development.
Perhaps at least Henerson can make a bit of money by teaming up with GameBundle. The launch collection of games will be eight strong we're told, though as it stands what those games are hasn't been announced. Henderson said that if he does get a few grand from the experience, he'll use it to go travelling once he's finished university.
Discuss on our Facebook page, HERE.
KitGuru Says: Molyneux should really buy one of the game bundles.That way he could say he gave Henderson some money at least.