Although director Guillermo del Toro may have made a surprise appearance in the latest trailer for Hideo Kojima's game, Death Stranding, avoiding marionette-like soldiers, he's made it clear he's not creatively involved in the game. In-fact he describes himself merely as a "puppet" for Kojima to control as he will.
Death Stranding is a game. That's about all we know about it at the moment, as the trailers we've seen could be anything from a character's bizarre dream, to a legitimate level fly-over. What we do know though is that Guillermo del Toro was body scanned for many hours for his part in the trailer.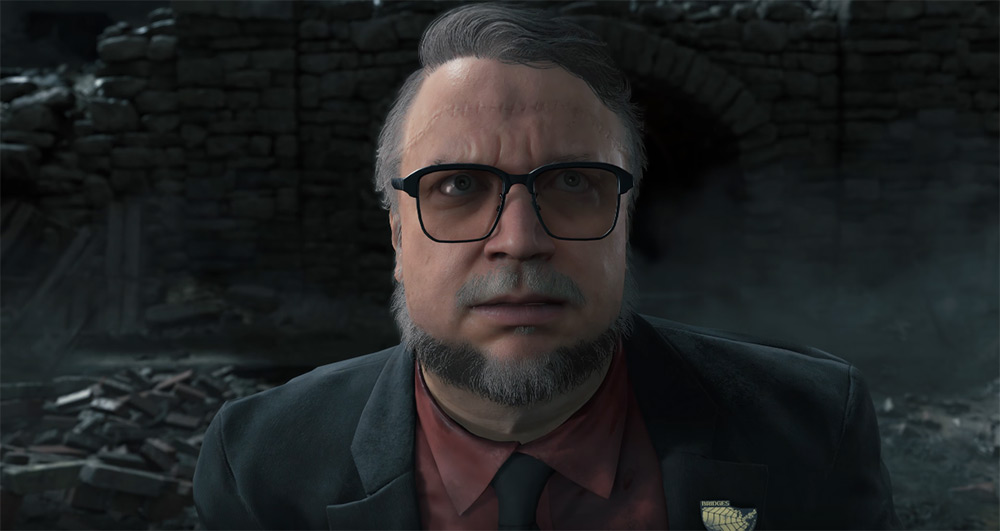 The director doesn't have a tonne of acting credits to his name, though has lent his voice to a number of projects and has appeared on shows like It's Always Sunny in Philadelphia. More traditionally he's been a writer and director, which is why many assumed he might have some sort of creative role in the making of Death Stranding. That's not the case at all though.
[yframe url='http://www.youtube.com/watch?v=H2Hy96sOnq8′]
"This is entirely Kojima-san's game. I think it's gonna be a fantastic game, 100 per cent. But this is him and his ideas. I'm just a puppet in his hands," the Pan's Labyrinth director said in a chat with IGN. He did however admit that Kojima had discussed a few ideas with him so that it would be easier to understand the character he was playing.
Del Toro was previously slated to co-direct the cancelled Silent Hills game, which Kojima was working on at Konami before being summarily ousted from the company.
Discuss on our Facebook page, HERE.
KitGuru Says: Even if he might not have a big creative role on the game, having a mind like del Toro's around just to bounce ideas off of would be a great help, especially when you're clearly trying something a little out there, as Death Stranding appears to be.