Toshiba may be planning to spin off its chip manufacturing business into its own entity. Rumours suggest that the move may also see Toshiba sell off a 20 per cent stake in the newly independent venture, which would generate around 200 billion yen (£1.4 billion).
Toshiba has its fingers in a lot of pies, though is most well known for its electronics. One of its lesser known ventures is in the creation of nuclear power plants, after its purchase of Westinghouse Electric LLC from the British government in 2006. That hasn't proved to be a profitable venture though and losses in 2016 are expected to see the company written down by several billion.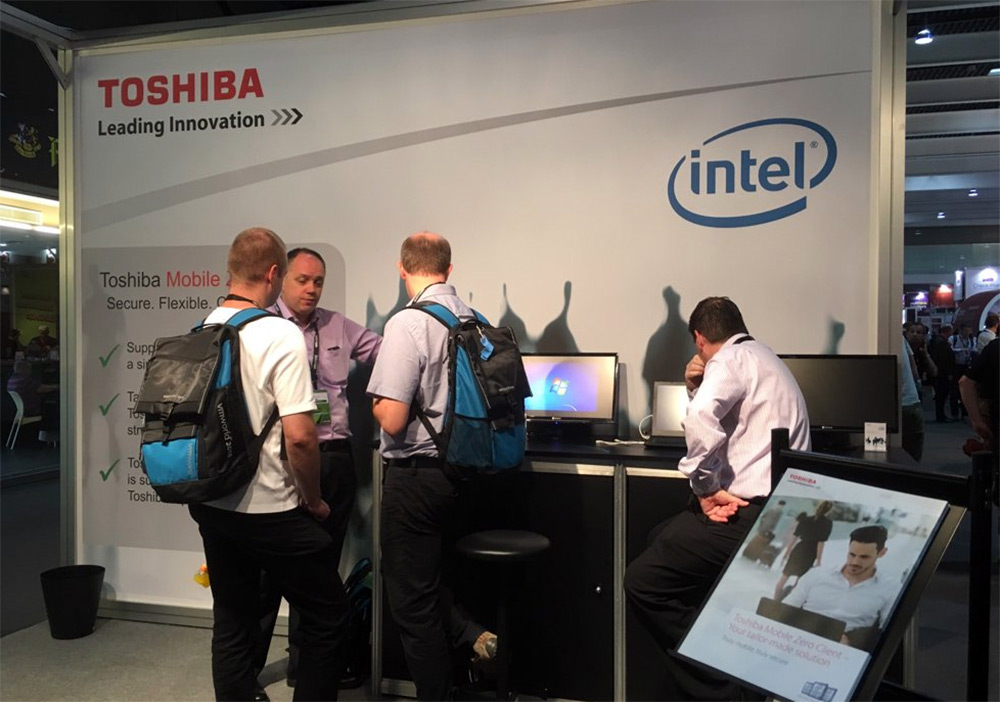 Toshiba's stand last year at VMWorld. Source: ToshibaUK/Twitter
That is one of several cited reasons for Toshiba's plan to spin off its chip business, as per Reuters unnamed sources. They claim that Toshiba's CEO, Satoshi Tsunakawa announced the spin-off move in a meeting on Tuesday, but that it would be announced officially this coming Friday.
The chip business may just be one of many that Toshiba splinters away from the parent company, with other plans to sell some of those potentially independent firms too.
Toshiba's total business is currently worth more than £7 billion and employs close to 200,000 people.
Discuss on our Facebook page, HERE.
KitGuru Says: I can honestly say I had no idea Toshiba was in the nuclear energy business. Impressive, but very surprising.