Blizzard's Warcraft themed card game, Hearthstone: Heroes of Warcraft, has finally left its invite only stage and has entered open beta in North America, meaning anyone from that region of the world can now download the game and get to grips with its "card slinging action."
"It's been a crazy past few months for all of us on the Hearthstone team," said a Blizzard Entertainment spokesperson on the game's official blog. "We announced Hearthstone at PAX East back in March, began the Closed Beta Test in August, had a blast at BlizzCon with the Innkeeper's Invitational, and we were excited to announce Android and iPhone support. Now we're ready to unleash the awesomeness of Hearthstone to you with Open Beta."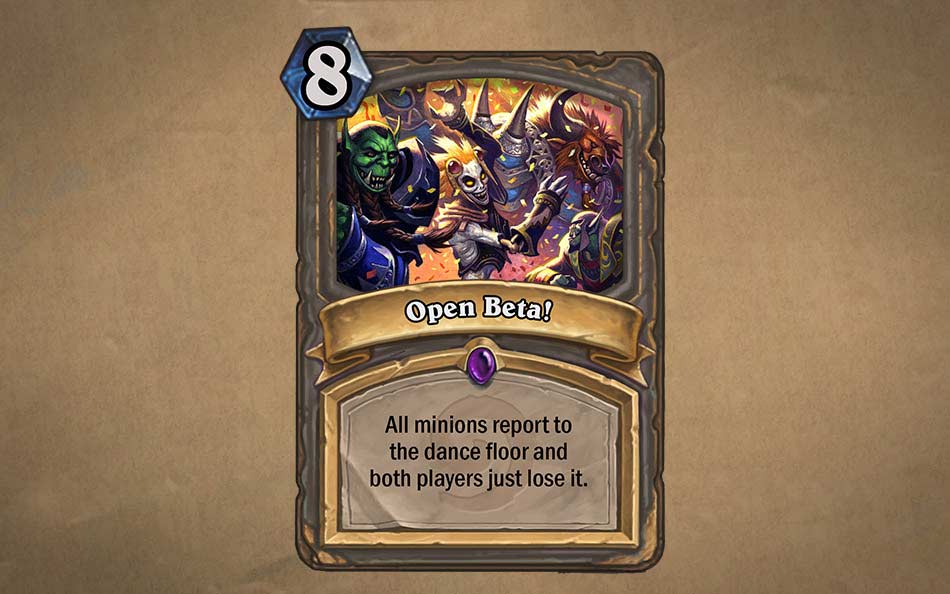 Unfortunately though, this open beta is so far only available to North American players. Those that qualify will be able to download the game from here, but otherwise you'll have to wait – but only for a few days it seems, as other regions are coming very soon. If you can play now though, but don't want to for fear of losing your card collection, don't worry, as Blizzard has made it clear that it has no plans to wipe player collections again before the official launch.
Blizzard also wanted it to be clear that as much as it is allowing people to get in and play without an invite, this is very much still a beta period, so card balance changes may be implemented, as well as bug fixes, before the official release. It also warns that should real problems occur with thhe servers, it may have to temporarily shut down the open beta.
In other Hearthstone news, Blizzard also announced that it would be suing the developer of a Chinese rip off game, Legend of Crouching Dragon, which essentially takes the art style and mechanics from Hearthstone and makes it out as an entirely new game. A bit like that League of Legends rip off, but without the Disney characters.
Kitguru Says: While a few of my friends are big Hearthstone fans already, I've yet to actually try it out. What do you guys think of it?