Despite all the hate that most of the gaming press has been heaping on its readers as of late, in some sort of strange instance of chastising the hand that feeds it, gamers aren't actually a bunch of misogynistic, hateful, basement dwellers. In-fact, a vast majority are well adjusted adults and as a group, they're very generous too, with millions raised for charity in the past couple of years alone. To help continue that trend, Twitch has announced an event in cooperation with Will Ferrell, that is giving you guys a chance to fly to San Francisco and play games with him.
[yframe url='http://www.youtube.com/watch?v=9Lw-2ZGvyLw']
To be in with a chance of gaming away with Lord Business himself, you'll need to donate through the official campaign page on IndieGogo. The best part about that, is that it means you'll get rewards whether you win the grand prize or not. A quick $10 donation will give you one entry into the sweepstakes and a $5 gift card for games at Amazon. Other tiers include Tshirts, "SuperMegaUVBlastMax Gamer's Sunscreen,"  a personal video message from the actor who played Ricky Bobby or for the very top tier, the chance to directly fund a cancer survivor's college education.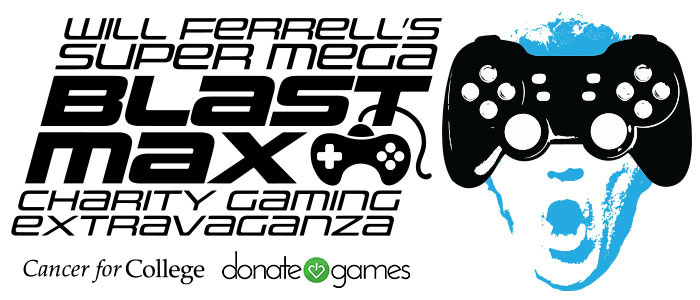 If you win, you'll be flown out to San Francisco to play games with Will Ferrell, live on Twitch on 26th October
Whether you donate enough to get that last tier or not, all the money sent in as part of the campaign will be going to Cancer for College, a charity that helps pay for cancer and amputee survivors to go to University to receive a higher level education and Donate Games, a charity focused on giving children with debilitating diseases like cancer, brand new games to play.
The total they hope to raise with this run is $375,000. Why that specific amount? Because apparently Chazz Michael Michaels believes gamers can do better than when he helped raise $300,000 with a Red Hot Chilli Peppers drum off.
So far the campaign has raised $23,000 with 32 days left to go. Let's see what you guys can do.
Discuss on our Facebook page, HERE.
KitGuru Says: Something tells me that that total is going to be smashed. What do you guys reckon?