It turns out that after all the legal wrangling and back and forthing in the courts, Kim Dotcom is going to have access to some of the evidence against him, as the Court of Appeals has ruled that although the raid on his house in January 2012 was legal, the seizing of his electronic assets and data was not. Therefore, it has also ruled that any clones of the data should be returned to Dotcom, meaning he could soon get his hands on the first bytes of Megaupload data that he's seen since the site's servers were seized over two and a half years ago.
One downside for Dotcom however, is that the data has to be provided to him unencrypted, which means the entrepreneur will need to provide his decryption keys to the police. However, to make sure that those keys remain far from US hands, the court of appeals has made it so that only two named officers will have access to the keys and will undertake the decryption themselves. They are also sworn to: "maintain the confidentiality of any and all encryption codes provided to [them]; will not transmit the encryption codes electronically; and will not disclose the encryption codes to any other person or any other party, and in particular to any representative of the Government of the United States of America".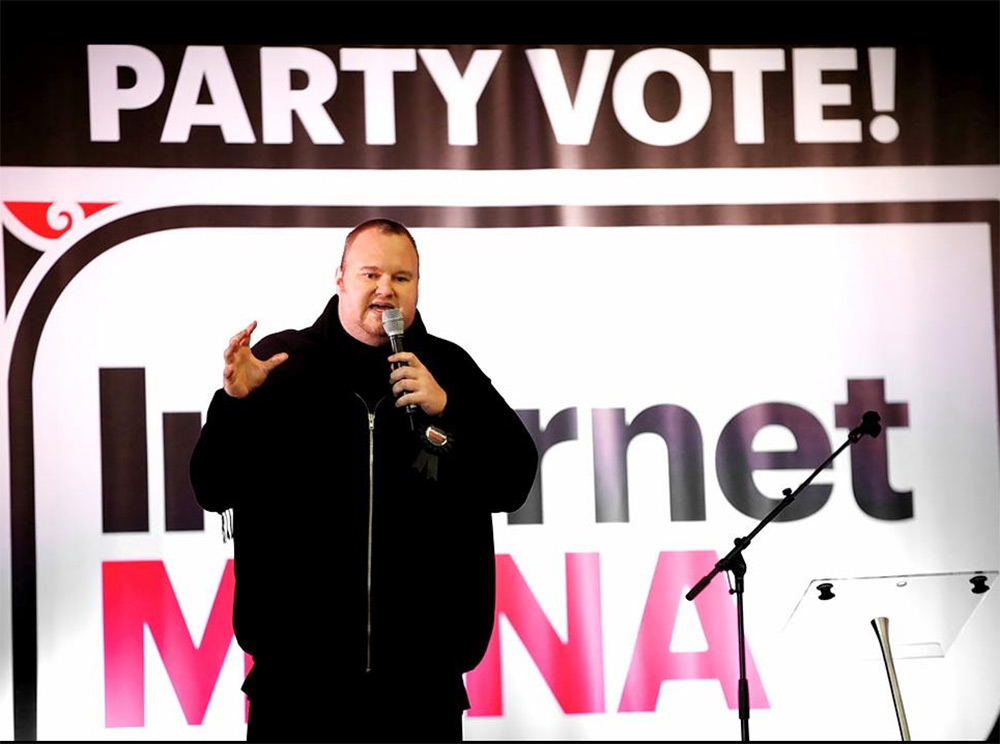 Dotcom meanwhile, is busy promoting his political party
Dotcom is expected to use some of this data in order to better prepare his legal defence for his extradition trial which is set to take place next year. If extradited, he'll face further charges in the US of money laundering and conspiracy to commit copyright infringement, both of which are related to the running of long defunct file locker website, Megaupload.com. At its peak, the site handled some two per cent of all internet traffic, with millions of daily users and heaps of celebrity endorsements.
Discuss on our Facebook page, HERE.
KitGuru Says: This has gone back and forth so many times, I wouldn't be surprised if it came out that another appeal had blocked the release of data once again.
[Thanks NZH]