Kevin Smith is a bit of a polarising director, but whether you like his films and brand of comedy, or not, doesn't matter really, as the man has been able to see many of his childhood dreams come true. Some of those have involved making movies and with others, he's been able to meet people and work on the projects of people he considers heroes. Now though, a digital, blocky version of himself is set to meet another one of those heroes: Batman, in LEGO Batman 3, which Smith has a cameo in.
He's even been modelled as wearing his orange and blue hockey jersey.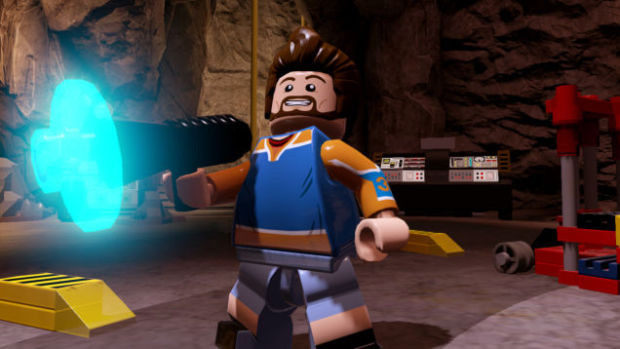 No sign of the Shecky logo though
Smith will be appearing at New York's Comic-Con next weekend, on a panel to talk about the game with other cast members. Some of the other panel members will be people playing themselves in the game, like DC Entertainment chief creative officer, Geoff Johns, while others will be actors playing somewhat more traditional roles from the caped crusader's world, like Stephen Amell of Arrow fame, who's playing the Green Lantern and Troy Baker, who voiced Booker Dewitt in Bioschock Infinite and Tallion in the upcoming Middle Earth: Shadow of Mordor. He's playing both Batman and Bruce Wayne in the  new LEGO game.
Discuss on our Facebook page, HERE.
KitGuru Says: I've been pleasantly surprised by how much I've enjoyed a few of the recent LEGO games, as well as the movie. It's great seeing so many licenses be represented.