I hate to say it, but it looks like EA might be starting to learn that pleasing its fan base is a good thing for business, as the publisher has just announced that an update for the Sims 4 set to arrive in November, is going to add swimming pools back to the game and it will be a totally free bit of DLC. Along with that, the game is also getting two other free content updates in as many months: Ghosts and new careers.
As you might expect, with it being October and all, the Ghosts are arriving right now, so you can update the game today and gain access to the not-quite-dead Sims content, which allows your deceased family members and friends to revisit the world of the living. They'll keep most of their attributes that they had while alive, but will now feature unique personality traits and behaviours that are influenced by their ghostly form.
There's even hints that you might be able to bring them back to life.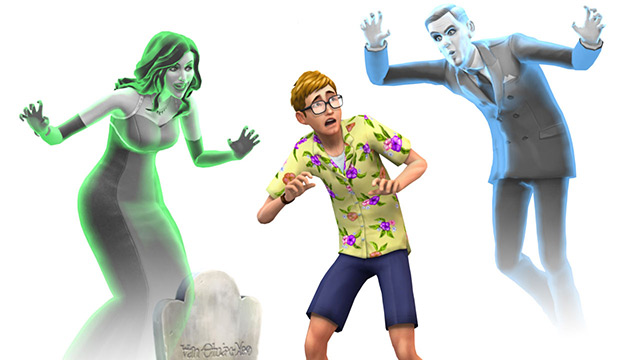 Ghosts are all well and good, but what about dressing up as your favourite Sci-Fi characters on Halloween? That's why EA/Maxis is also adding Star Wars themed costumes for your Sims to wear, including Yoda, Leia, Darth Vadar's walking iron lung and Luke's X-Wing pilot suit.
Players can also change their Sims' eye colour now, because why not?
Pools will be arriving next month, followed by the career updates and a few other tweaks in December. EA also said that it was working on more free content for the game, as well as some fully fledged expansion packs, of which if the Sims' history is anything to go by, there will be a lot of.
For more information about any of the updates, have a read of the EA post.
Discuss on our Facebook page, HERE.
KitGuru Says: Is EA finally starting to learn from its mistakes? Maybe. We'll have to wait and see.