One of Nintendo's big pushes for this Christmas season is the little NFC enabled figurines of its most famous characters, called Amiibos. The idea behind them is to give people a way to track in-game character progression with something a little more exciting than a memory card. However Nintendo also hinted that they would unlock extras in some games and it looks like one of those is going to be Mario Kart 8, giving players with the corresponding Amiibo a new outfit for their Mii characters.
It seems like Nintendo didn't want the information out there just yet, as it's pulled the relevant page. Fortunately Eurogamer nabbed the list before it went down (though you can still read it thanks to Google Cache). Chances are, with a Nintendo Direct set to take place later today, this was information that was going to be released then.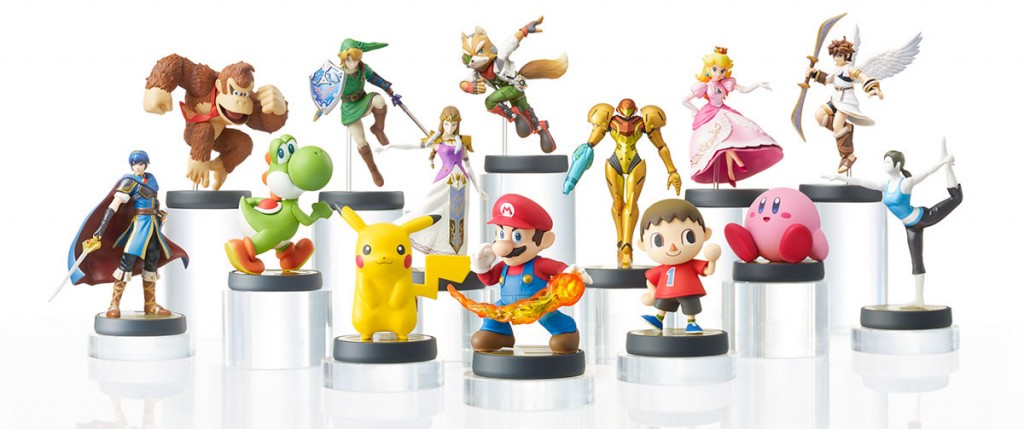 It looks like there won't be a Pikachu suit in MK8. Dammit. 
However, we have the list now, so why wait?
Mario
Luigi
Yoshi
Peach
Donkey Kong
Link
Kirby
Captain Falcon
Samus
Fox McCloud
That's not a complete list of characters in Mario Kart, nor is it a comprehensive list of Amiibo figures, so it may be the case that not all of them have the ability to grant new costumes.
Technically you can begin using the Amiibo figures after an upcoming Nintendo software update on the 13th of November, but good luck with that, as the figures don't officially launch until the 28th.
Discuss on our Facebook page, HERE.
KitGuru Says: I can't see myself buying many of the little Amiibos, but I'm sure I'll grab one. It would make for an easy Christmas present if anyone's feeling generous?