While PC gamers might be sitting pretty with their Saints Row franchise pack, heavily discounted yesterday (and today for a little longer) in the Steam Summer Sale, console gamers just aren't quite as lucky. Fortunately for them, they're getting a re-release of the iconic, open-world, anarchy simulator in mid-July, called Saints Row IV: National Treasure Edition.
This version packs in a total of 29 different DLC packs, with new weapons, items and more from the game's post-release history. On top of that, will be content that was previously only available in the Commander in Chief Edition, such as the "Grass Roots 'Merica," which puts a machine gun, sub-machine gun, auto shotgun, heavy pistol, minigun and rocket launcher, all in one gun.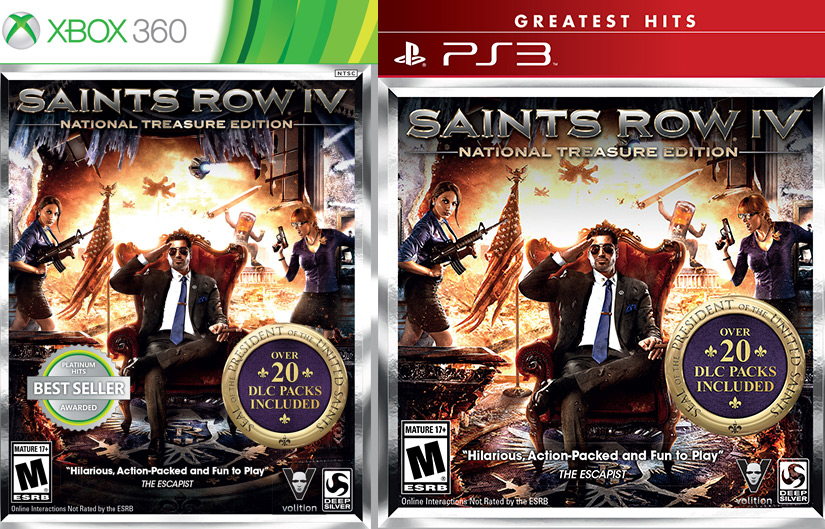 Expect the National Treasure edition to land on 8th July on PC, Xbox 360 and PS3.
For a full list of all the weapons, headwear and outfits, check out the Volition page here.
Discuss on our Facebook page, HERE.
KitGuru Says: Since this is being released for PC as well, remember that you can get 99 per cent of what's on offer here on Steam right now. For just £15 you can get the Saints Row franchise pack, which also includes the second and third games in the series. Get that instead if you have a decent PC and were thinking about waiting.