Upcoming Assassin's Creed, fantasy mashup, Middle Earth: Shadow of Mordor has a new trailer out, this time showing us some more of the abilities our protagonist Talion can perform when he utilises his wraith super powers, controlling and manipulating the orcs as he fights his way up the chain of command to punish those that slaughtered his family.
[yframe url='http://www.youtube.com/watch?v=EZYKgO1brtA']
In the trailer we see Talion use his powers to learn about the orc leaders, what they're strong against and what they're afraid of, giving him a chance to exploit their weaknesses to his advantage. However, as Spiderman taught us, with great power comes great responsibility and that's the case here, as the wraith is no mere undead demon to summon on a whim. The wraith, we recently learned, is Celebrimdor, chief elven smith of the Second Age, who was responsible for crafting the rings of power alongside Sauron.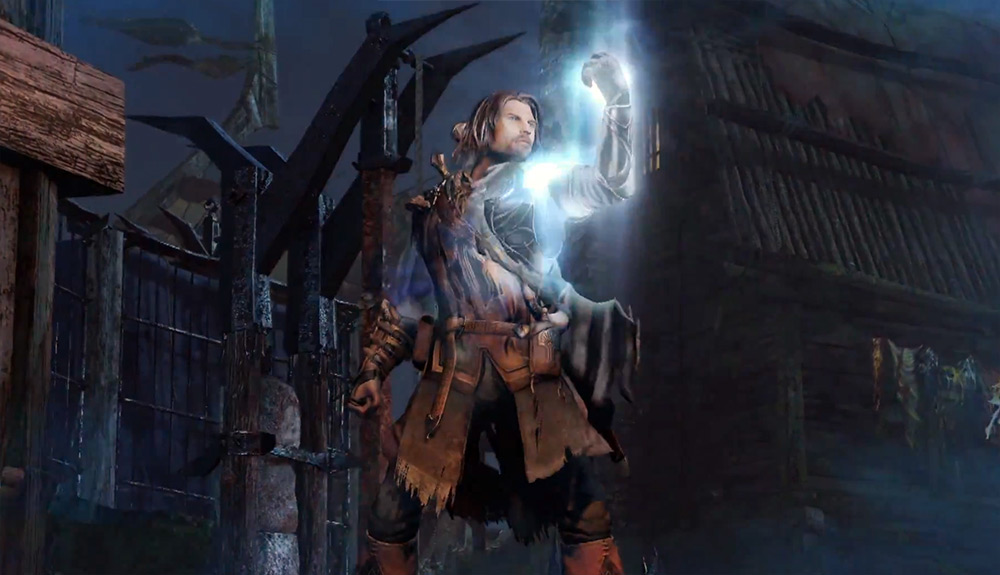 Why is he a wraith and why does he inhabit Talion's body at all? It seems to have something to do with both of them being murdered and betrayed by Sauron and his forces in a similar manner, both losing their family in the attacks. Together they can exact revenge, but no doubt we'll learn more of their similarities and differences throughout the game.
Middle Earth: Shadow of Mordor is set for release on  Xbox 360, Xbox One, PS3 and PS4 on 30th September and PC on the 1st October.
Discuss on our Facebook page, HERE.
KitGuru Says: While I hope the whole Nemesis system and the procedurally generated orc warlords are as nuanced as they seem, I can't help but sceptically feel like it'll end up with less variety than these trailers claim. What do you guys think?