One of the joys of real world board gaming, is that you get to sit across from your buddy and mess with them. Not in a game mechanics sense, or by actually talking to them – what are you, social? – but you can knock his stuff over, whether it's pieces or a stack of neatly stacked, OCD enabling cards. Of course getting together for a game can be difficult, which is where digital board games come in, but unless you're playing Desperate Gods, you tend to lose the ability to knock stuff over and that's a tragedy. Not so in Tabletop Simulator, which if it breaks its final stretch goal, has the potential to be a seriously great Oculus Rift title.
[yframe url='http://www.youtube.com/watch?v=nAwzJHX3KKI']
You see? Because like the aforementioned Wolfire game, with Tabletop Simulator you can play a variety of different games, but there are no hard and fast rules. The game itself doesn't control anything, merely giving you a table to play on and pieces to play with. You might even need to set the board up yourself. While this might seem like a way to empower trolls rather than players, in reality it opens up the potential for any number of gaming experiences.
That's because beyond letting you play some basic games like Poker, Chess and Backgammon in its default version, Tabletop Simulator will also let you import images and items, so you can theoretically play any board game you want. With up to eight players.
And don't worry, griefers won't get far, as there's built in admin tools to restrict their actions if needs be.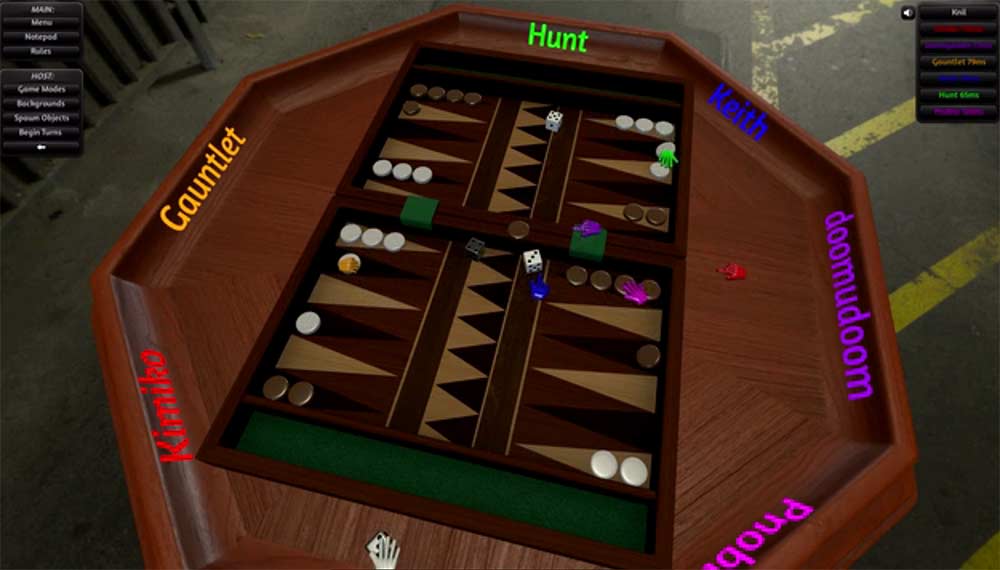 As you might have gathered from the title of this news piece though, what I'm really excited about is Tabletop Simulator hitting its $15k stretch goal, which will make it Oculus Rift compatible. It's already gotten an Android and iOS version confirmed thanks to stretch goals, but this one would push TS over the top.
KitGuru Says: I think this one is going to break my Kickstarter silence. It's been a while since I backed something, but considering it's expected to release in March/April, I'm much more happy to drop a few bucks on it.
[Thanks
PCG
]