You know what I love more than a great video game? A great board game. Not only do I get the similar depth of gameplay, but I also get to look across the table at my friends and family and bust their balls as I beat them. Which is why I'm excited that those two worlds are coming together in a new board game based around The Witcher series of games from CD Projekt Red, that sees Geralt of Rivia, Triss Merigold, Dandelion and Yarpen Zigrin facing off to become the best of the best when it comes to… something. We don't what you do to win yet.
Coming from the premier, high priced, high quality board game maker Fantasy Flight, The Witcher is a 2-4 player game that has players taking on quests, fighting monsters, earning gold and even doing some basic role playing through character interaction. Each one will have specific skills that they can bring to the table, meaning you don't always have to palm push a monster's teeth out to win. Likewise each character can customise their playstyle, with Geralt being able to enhance his combat elixer skills and therefore his combat prowess and survivability, or instead punch up his sign abilities.
[yframe url='http://www.youtube.com/watch?v=-Uv1VGfw7U4′]
While at first glance the website seems to suggest that the game may be a digital only affair (with a big notice saying ipad and Android versions coming soon!) it is actually a real board game that you'll be able to play in the real world. There's a lot of components, which might be a bit intimidating to those that don't play often, or list their most detailed board gaming experiences by Monopoly version, but if you're a gamer at heart, you shouldn't have too many issues with picking up how to play. Especially since CD Projekt Red and Fantasy Flight have created what they describe as: "simple rules and intuitive mechanics."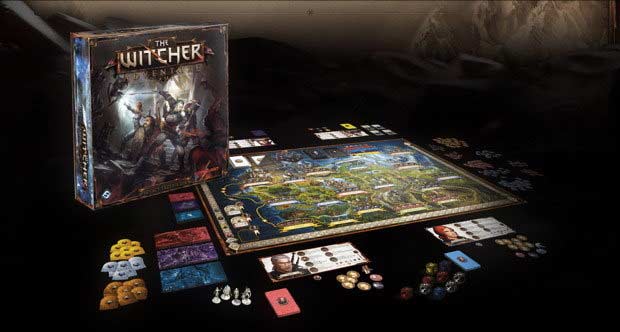 While we've only seen some promo photography and renders, the game looks to be of top quality too, as you would expect from both developers.
KitGuru Says: I'm buying this when it lands, guaranteed. Love me a good questing board game and one set in the Witcher universe could be very exciting indeed.