One of the big problems with virtual reality headsets like the Oculus Rift at the moment, is the same one that's plagued every other bit of revolutionary tech ever made – the chicken and egg scenario. In this instance, you don't want to develop a game for hardware that not many people have (even if the Rift does have tens of thousands of Devkits out there) and likewise you don't want to buy hardware that doesn't have many supporting games. While I'd argue that the experiences available for the Rift already are pretty amazing, there really aren't any full games that feature perfect native support. That could all be about to change though, as Valve is set to unveil an SDK for virtual reality headsets, that should make it very easy for everyone to make their game VR compatible.
Some of the best experiences available on the Rift at the moment are in Valve games like Half Life 2, but even those are retrofitted and still have problems – like Half Life's 2 freezing load screens and their insta-nausea. With a standardised SDK, we could see much better implementation of the 3D and head tracking seen with devices like the Rift. Potentially others too though, like Valve's own VR efforts which we don't know much about yet.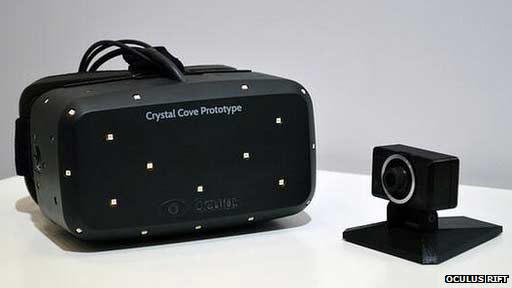 Valve's Crystal Cove prototype was shown off at CES, with position tracking and a new HD, OLED screen
Valve designer Brian Coomer did say however, that "There's also technology in development at Valve based around head-tracking and headset manufacture and design. We are working with other companies right now but we have not made any specific announcements."
This would seem to suggest that Valve has its own virtual reality headset in the works. Whatever it is though, you can bet it will work with Steam Box hardware.
Valve's SDK is set to be debuted at the Steam Dev Days conference on 14th and 15th of January.
KitGuru Says: Now THIS is exciting guys. If Valve's SDK allows simple implementation of virtual reality gaming on any game that's already on Steam, that would create an explosion in the hardware's game library and would make it a much more attractive purchase when thee consumer version is released later this year.
[Thanks
BBC
]