Chances are at some point this Christmas and New Year season, at least one of your family members tried to get you to play Monopoly, Scrabble or maybe even Pictionary. If you want to wash that bland board-gaming taste out of your mouth, then this Mega Man one might be the one to do it – though you'll have to wait almost until next Christmas to get it.
Currently on Kickstarter – and having easily breezed past its goal – the Mega Man game is a multiplayer, competitive title that sees you and your friends battling through stages as the Blue Bomber, fighting many of the traditional bosses to reach the centre and fight Dr Wily before anyone else. During your turn though, your friends and family will play as your enemies and must try and hamper your progress.
[yframe url='http://www.youtube.com/watch?v=50MOM12PAm8′]
Mega Man the board game is being published by Jasco games and is part of the company's celebration of Mega Man's 25th anniversary. It's fully approved by Capcom, though it isn't doing anything to help out with the game's development.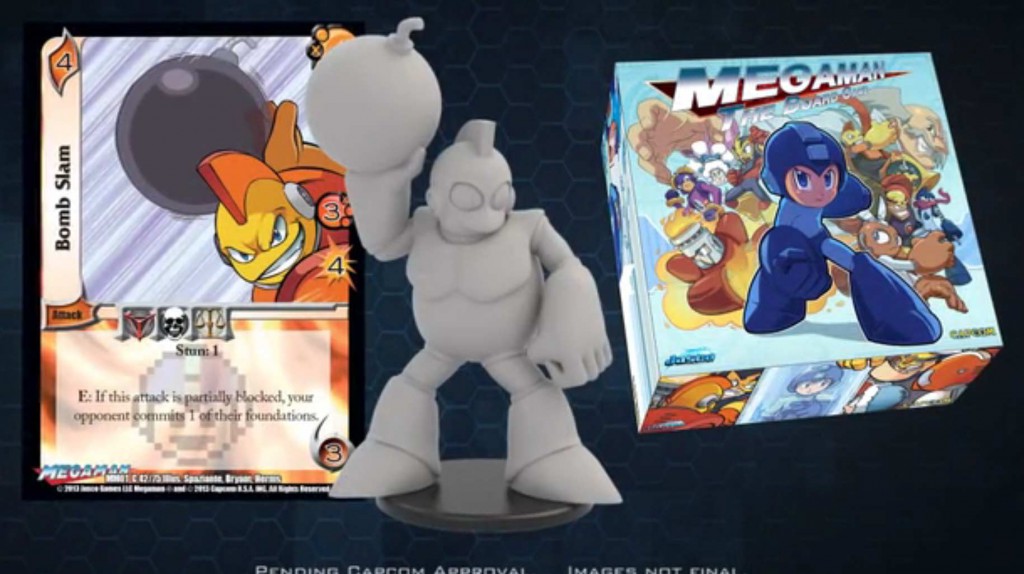 There's a wide variety of enemies for you to take down during the game
Several stretch goals have already been smashed, but if the campaign makes it to $500,000 before the next 18 days are up, Jasco will upgrade all games to feature pre-painted models.
Mega Man the board game is set for release in October 2014, though as with all Kickstarter campaigns, that could change.
KitGuru Says: I'm still waiting on something I pledged for back in April 2012. I feel more than a little duped.