Even though modern games tend to have much more open worlds to explore than they used to, that doesn't mean we aren't ushered down certain paths. With voice overs or quest text, we're told where to go and what to do and that's something that the developer of Torchlight, Runic Games, is doing away with in its next game. Hob, a sci-fi puzzle title set on a strange, unknown world, will have no dialogue and no text, players will have to infer their way through the story.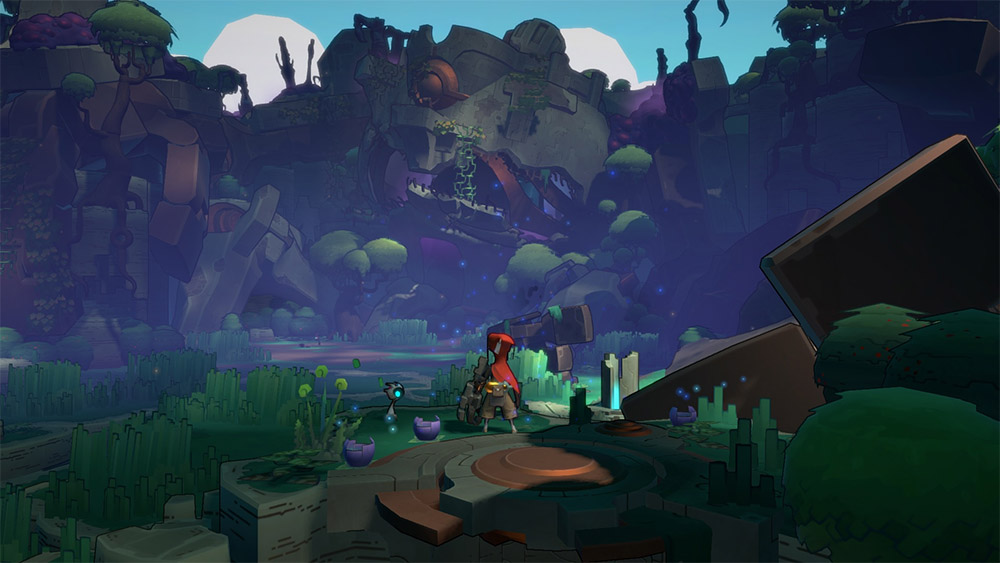 "Hob is set on a beautiful and dangerous unknown world, with buzzing life above and the whirrs of mysterious machinery below," Runic Games said. "The more players delve into the world's design, the more they uncover a planet in peril. Players must learn to survive, understand their true purpose through acquiring skills, and ultimately transform the nature of the world itself."
Aesthetically the game has a unique cell shaded style, with bizarre landforms and animals, but beyond that, all we can do is guess at the game's content from the screenshots and concept art.
For those that want to get the first look at Hob, it will be shown off and playable at PAX Prime in Seattle, U.S. between 28th and 31st August.
Discuss on our Facebook page, HERE.
KitGuru Says: Changing the world with ancient machinery? I'm hoping for a Total Recall-esque button bash, before flying out into a suffocating environment where your head nearly explodes.