Ubisoft's upcoming AAA titles Assassin's Creed Unity, Far Cry 4 and The Crew won't be available on Steam in the UK when they launch over the next few weeks. The reasoning for this isn't exactly clear, with Ubisoft simply stating that gamers in the UK will be able to buy the titles from shops and other online digital retailers.
It could be something to do with the pricing of the games, which have been raised beyond the usual to £49.99 on the uPlay store, though all of them will be available on Steam elsewhere around the world. Similarly other retailers in the UK have the games priced the same without a problem.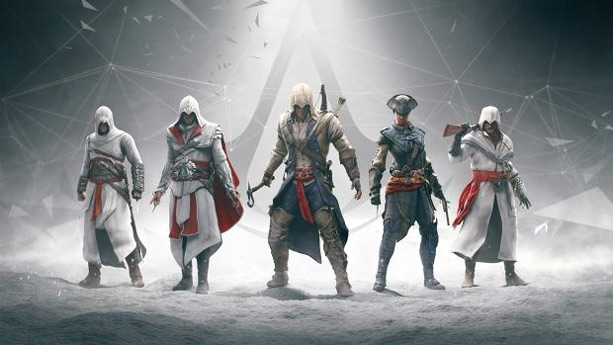 Past Assassin's aren't happy with their bargain prices, but do you see them complaining?

This is however still a much higher price than you usually see on Steam. At most, games are released with a £39.99 price tag, but it's only usually special editions or collections that reach beyond that.
When asked for comment by PCGamesN, Ubisoft responded: "We've been in discussions with Valve about Assassin's Creed Unity but for the time being the game is not available via Steam in the UK. In the meantime, UK customers wishing to purchase the game digitally can do so by visiting the Uplay store, our retail partners or other digital distributors."
If it was indeed Ubisoft's decision to pull the game from Steam, rather than Valve banning it due to price (which seems unlikely) it is possible that the publisher has done a deal with a UK retailer like GAME, in order to not make it available on the main digital distribution platform in the world and therefore drive sales to the high street, but that seems like a risky move.
Discuss on our Facebook page, HERE.
KitGuru Says: Why do you guys think Ubisoft's upcoming games aren't coming to Steam? It seems like it's already going to lose out on sales due to that high price tag – even if it's actually not that bad, we all paid £50 for N64 carts back in the day.