The old mantra for MAC and iOS systems, was that they couldn't get viruses. That was never true, but it was certainly the reality for most users when the world and his dog didn't have an iPhone. Today though, with Apple based operating systems in hundreds of millions of devices, it's far more lucrative for someone to cobble together a piece of malware just for them and unfortunately for iPhone owners, that's exactly what's happened with WireLurker, a new piece of nefarious software that can transfer between OS X PCs, iPads and iPhones with ease.
Discovered by Californian digital security firm, Palo Alto Networks, the WireLurker malware is able to transfer across platforms via a USB cable and then gooes on to steal basic information about the user,like their messaging address and contacts list. It also calls home a lot, looking for updates, suggesting that the developers aren't quite done with it just yet.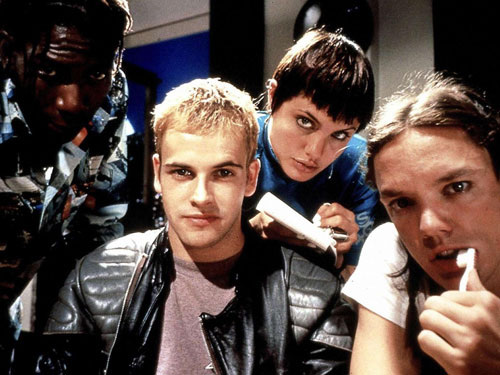 God dammit Dade. Get off our iPhones. Source: United Artists
However if you're not the kind of person to download Chinese third party apps, you're probably safe from WireLurker for the moment, as it seems to be mainly originating from infected applications in Chinese app stores. According to Palo Alto, some 350,000 iPhones have been infected so far, many transferring that infection to their MAC when they plug the phone in for whatever reason.
If you do end up infected however, removing the malware can be frustratingly difficult, since it goes on a rampage and infects other pieces of legitimate software once installed.
For those interested in reading more, Palo Alto published a report on Wirelurker on its website (registration required).
Discuss on our Facebook page, HERE.
KitGuru Says: While nobody wants anyone infected with malware, it is nice that the "Apples don't get viruses" argument was put to bed a long time ago.