Last night was a big one for Microsoft, a big one for 343 industries and a big one for British Halo fans especially, as along with Halo 5: Guardians being released, the UK had a huge launch event last night. Hosted by Xbox social marketing manager Graeme Boyd and TV presenter Julia Hardy, the event took place in the Roundhouse in London, featuring some solid and some uncomfortable banter from the hosts, some live action cosplaying and live-play of the game itself.
And there's now a near three hour video of the whole thing if you missed it.
[yframe url='http://www.youtube.com/watch?v=5H9JLsPXNOM']
Admittedly the first 26 minutes of that are a countdown timer, so you might want to skip through it a little bit, but once the action starts there's plenty on show. Along with the in-game action, shoutcasters keep the crowd informed about intricacies and what's going on at any particular point and I don't want to spoil it, but there is a raffle at one point.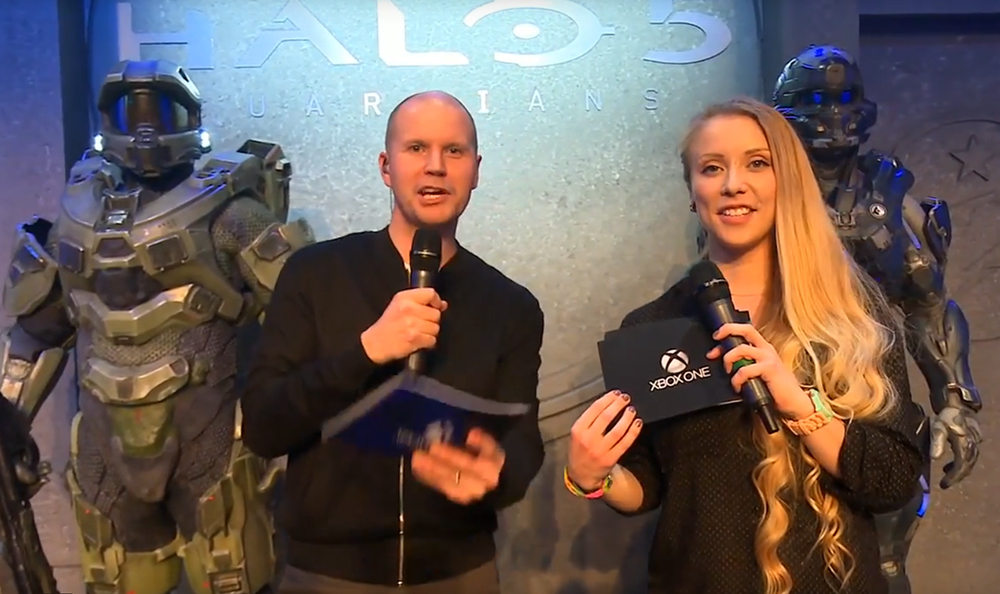 The Spartan suits were a nice touch
New game modes are shown off, including the Warzone mode, though Halo 5: Guardians does feature a number of play options: including Slayer, Swat, Stronghold and capture the flag.
During the show, the hosts also gave away a pair of Xbox One Halo 5 special edition consoles, including the console itself, Halo 5 and a limited edition controller. While the excitement came mostly from them, you have to imagine the winners were rather excited.
KitGuru Says: Are any of you taking some time off to enjoy Halo 5 today? The series has come a long way since its origins. How are you enjoying it so far?