I haven't played my 360 for well over a year now, but at best guess, I think I have around 7,000 achievement points. That's built up over about five years of sporadic gameplay – I'm a PC gamer mostly – but I know people who have 50,000, some even over 100,000 gamer points. That's impressive to a non-achievement-hunter like me, but to others, that's child's play. Take Stallion83 – real name Raymond Cox – who's just become the first person ever to break a million.
Mr Cox broke through the 500,000 barrier in 2012 and since then he's been gunning for the big million, but he wasn't alone. One competitor gave him some cause for concern: smrnov, who at the time of writing languishes around 60,000 points behind Cox. It was a valiant effort, but considering how much gameplay even that small portion of their overall scores involves, he was unlikely to catch the champion.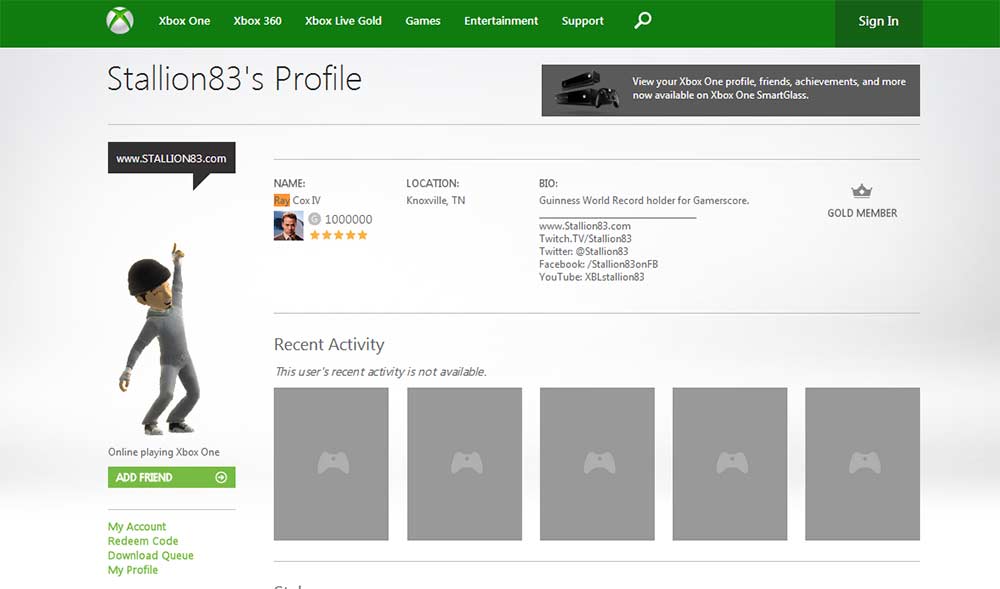 Raymond has been the world's highest achieving Xbox gamer for six years too. He was unlikely to let the title slip away. You can also find him in the Guinness book of world records as the owner of the highest gamer score.
Understandably, Microsoft has been pleased with the man's "achievement," with Larry "Major Nelson" Hryb congratulating him over Twitter: "Massive Achievement Unlocked: On behalf of the entire @Xbox team, congrats to @Stallion83 the first person get over 1-Million Gamerscore."
KitGuru Says: Congratulations to Mr Cox. I think many of us would consider ourselves gamers, but Ray Cox is in a whole other league. You could argue he's playing just for the achievements, but clearing games often takes tens of hours of play time – that's a lot of dedication.
[Thanks Kotaku]