BioWare kicked off 2019 with the launch of Anthem, a brand new IP with a promising premise and fun looking gameplay. Unfortunately, Anthem did not live up to expectations and was deemed inferior not only to previous BioWare games, but to other looter-shooter multiplayer games in a number of ways. The developers have been slowly implementing smaller changes and adding small pieces of content over the course of this year but now, DLC plans are having a big shake-up in order to free up resources to work on long-term fixes and re-work the game.
Anthem had well-documented and highly publicised issues all through development. Technical problems, poor planning and slow decision making meant that Anthem wasn't exactly an easy game to finish. All of this showed when the game launched with a broken loot system and a lack of end game content. Initially, BioWare planned to expand upon the end game all the way through 2019 with a series of DLC 'Acts', which would add new locations, missions, characters and more. Each act would end with a big 'Cataclysm' event that would change parts of the world and push the story forward. Those acts are now being shelved for the time being.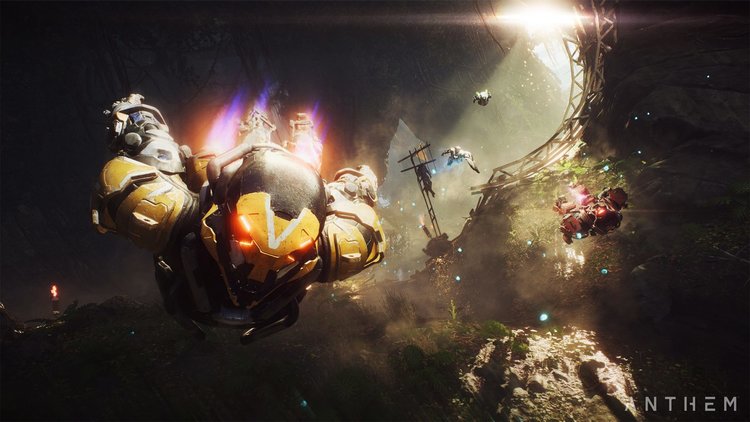 This news comes shortly after Anthem's very first Cataclysm event, which finally went live in August after being delayed from May. Anthem's 'Acts' are being put to the side for now and BioWare will instead be working on 'seasonal updates' similarly to many other online games. These seasonal updates will add themed events for players to take part in, but we don't have any final details aside from that.
This change is supposed to keep the game ticking while BioWare works on long-term changes to Anthem. Unfortunately, BioWare is also being vague on the big fixes it has planned but promises a 'thorough review and re-working' of some of the game's core systems. Those playing on the Public Test Server will get to try out these changes first and provide feedback along the way.
KitGuru Says: Anthem was in a tough spot almost immediately after launch, so I do wonder why it took so long to adjust post-launch plans in order to make time for proper changes. From the sounds of it though, we might end up with an Anthem 2.0 update at some point, which if good enough, could bring players back in.