Just yesterday we learned that later this month, PC gamers will be able to get their hands on Resident Evil VII for the first time in the form of a demo, which has been available and updated on PS4 for a few months and updated a couple of times. In preparation for users getting their first look at the PC port, Capcom has released a breakdown of the PC version's graphics options and features.
According to Capcom, the Resident Evil VII team has been "working very hard behind the scenes" and spending "extra care and love in optimising the PC demo to ensure an awesome experience" for all PC fans of the series.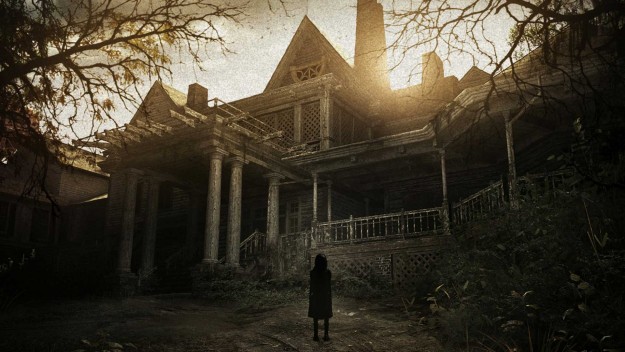 If you are planning on grabbing Resident Evil VII on Steam in January, or trying out the demo on the 19th of December, then you can expect the following graphics options and features:
Screen Resolution: Any supported by your monitor.
Refresh Rate: Support for up to 144Hz.
Display Mode: Full Screen, Windowed and Borderless.
Field of View.
Frame Rate: Uncapped, 30 or 60.
V-Sync: ON/OFF. FreeSync and GSync also supported.
Rendering Method: Normal or Interlaced.
Resolution Scaling: 0.5X all the way up to 2.0X.
Texture Quality: Very Low to Very High. Higher quality requires additional local video memory.
Texture Filtering: Very Low to Very High. Internally, this is essentially your Trilinear to Anisotropic filter that goes all the way up to 16X.
Mesh Quality: Low to Very High. This option also affects Level-of-Detail (LOD) quality.
Anti-Aliasing: FXAA, TAA, FXAA+TAA, and SMAA.
Motion Blur: ON/OFF.
Effects Rendering: Low, Medium and High. This controls the intensity and density of certain visual effects.
Depth of Field: ON/OFF.
Shadow Quality: Very Low to Very High.
Dynamic Shadows: ON/OFF.
Shadow Cache: ON/OFF. When set to ON, shadows for static objects will be cached in video memory.
Ambient Occlusion: OFF, SSAO (Variable), SSAO, and HBAO+.
Bloom Effect: ON/OFF.
Lens Flare: ON/OFF.
Volumetric Lighting Quality: OFF, Low, and High. This option controls intensity and quality of dynamic lighting including light shafts piercing through window panes and vents.
Reflections: ON, OFF, and Variable. Affects fidelity and quality of screen-space reflections.
Subsurface Scattering: ON/OFF.
Chromatic Aberration: ON/OFF.
Color Space: SRGB and BT.709.
So it looks like the development team has spent a lot of time ensuring PC owners get plenty of options and adjustments so the game can scale nicely depending on what sort of hardware you own. Now we just need to wait and see how the final game turns out.
Discuss on our Facebook page, HERE.
KitGuru Says: I always appreciate it when a studio goes out of the way to address PC options and optimisation prior to release. Not only is it useful for potential buyers, but it shows some confidence in the product, which is always encouraging. Hopefully the final game will live up. Are any of you planning on picking up the new Resident Evil when it comes out?