Ever since the game first came out, modders have been doing some amazing work with Cyberpunk 2077 – CD Projekt Red even ended up hiring some of them to help with development. This week, one of the most impressive mods for the game released, adding in a fully functional metro system. 
Back when the first proper trailer for Cyberpunk 2077 released, we got a good look at Night City's own train system running throughout the city, and V riding on it. This didn't end up making it into the final game as playable content, but a modder has now fixed that for all PC players.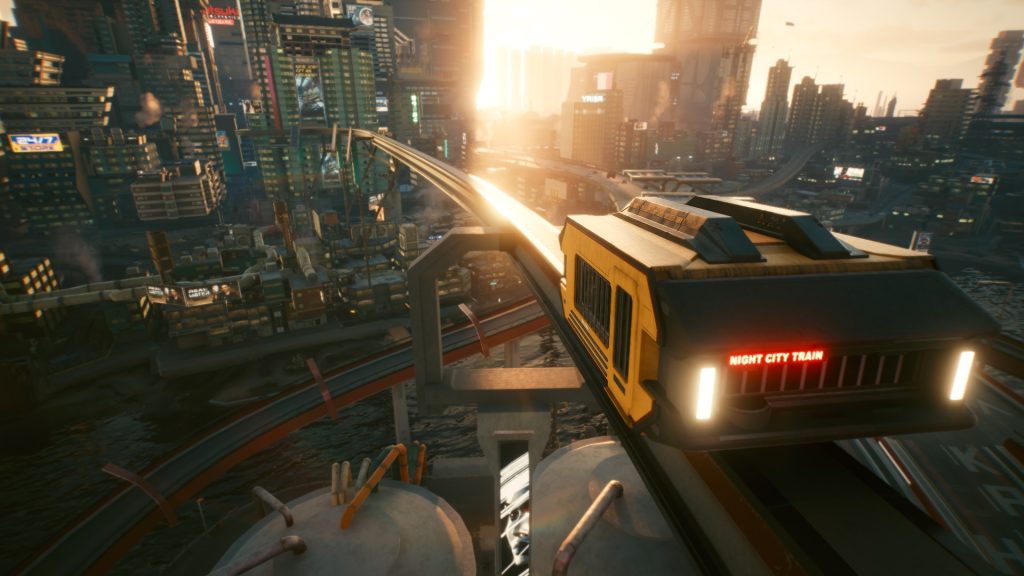 The new Metro System mod has released on Nexusmods, adding a fully useable Metro System, 19 explorable stations and support for third-person and first-person views. The Metro system also has its own native UI and is compatible with controllers, as well as keyboard and mouse controls.
Better yet, there are no loading screens or cutaways from gameplay, so everything is running in the open world in real-time, giving V convenient access to new fast travel points all across Night City. Given that driving in Night City can sometimes be a pain, using the metro to get around sounds like a great alternative.
Currently, CD Projekt Red is working on its next major update for Cyberpunk 2077, which is due out in Q1 2022, alongside the Xbox Series X/S and PS5 versions of the game. Not much is known officially about new systems or mechanical changes, but datamining efforts suggest we'll see some significant changes to the game's RPG systems.
KitGuru Says: This mod is just in version 1.0 at the moment, so we can expect some improvements and updates to ensure compatibility with future versions of Cyberpunk 2077. Do many of you still have Cyberpunk 2077 installed? Will you be giving this mod a go?