Back in September, EA announced a partnership with Koei Tecmo and Omega Force to produce a new Monster Hunting game to rival Capcom's Monster Hunter series. That game was later revealed to be 'Wild Hearts', which is now launching in 2023. EA typically doesn't publish many Japanese games, but the company is very much looking forward to this one. 
We've already seen a gameplay trailer and an additional gameplay walkthrough video showcasing the game in action. Wild Hearts looks to be exactly as EA previously described – a new Monster Hunting game with a focus on co-op gameplay to take down massive beasts. From what we've seen so far, the inspiration from Monter Hunter is clear, but the development team is going with a faster combat system.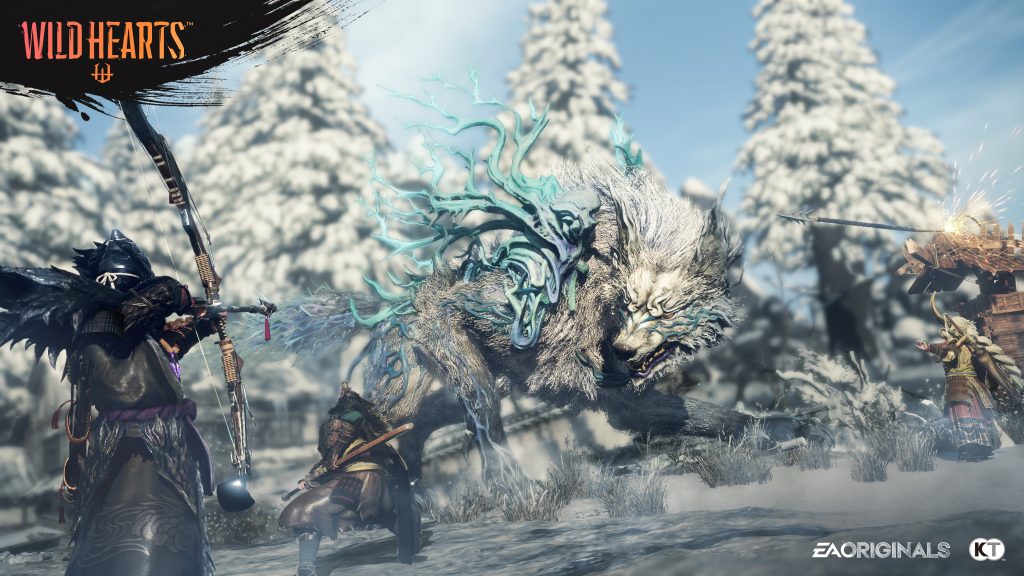 This week, EA held its quarterly earnings call and sure enough, the topic of Wild Hearts did come up. Speaking on expectations for the game, EA CEO, Andrew Wilson, explained (via VGC) that while this started off as "a pretty small idea" internally, EA was "wowed and mesmerised" by what Koei Tecmo and Omega Force were creating.
From EA's point of view, the 'monster hunting' genre is still new enough that there is plenty of room for innovation. According to Wilson, the folks at Omega Force are delivering "all of the things the community is asking for in this genre".
Wild Hearts is set to debut on the 17th of February 2023 for PC, as well as Xbox Series X/S and PS5 consoles.
KitGuru Says: Wild Hearts is quickly shaping up to be a very interesting title. I love the feudal Japan-inspired take on the fantasy landscape. Hopefully, the final game will play well across both PCs and consoles with crossplay multiplayer.