Last year, Frontier made the decision to launch Elite Dangerous: Arena, a spinoff/standalone version of the Elite Dangerous Close Quarters Combat mode. This allowed those who were just interested in the Elite Dangerous space combat to cut out the rest of the game and buy in at a lower price. However, it doesn't appear to have taken off as today the Elite Dangerous: Arena standalone was removed from Steam and Xbox Live.
Once the standalone game mode was removed from Steam and Xbox Live, Frontier took to its forums to explain the decision, stating that while Arena won't be available to buy anymore, those who own it will continue to receive support.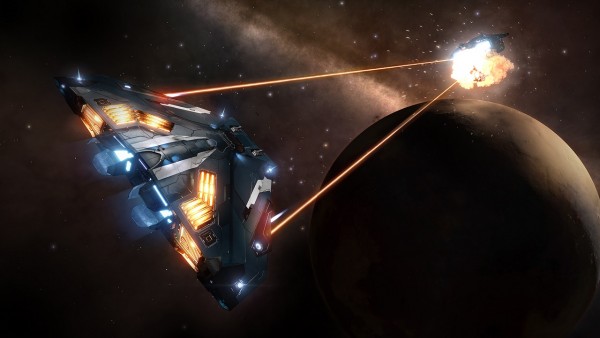 "We've made the decision to remove the standalone version of Elite Dangerous: Arena in order to reduce the number of builds that have to be maintained and managed across Steam, Xbox One and in 2Q'17 PlayStation Network, as well as clarifying the choices for new players of Elite Dangerous on these storefronts".
"Existing and new players that join the Elite Dangerous galaxy will continue to be able to enjoy the fast-paced action of Arena through the main menu. Existing Elite Dangerous: Arena client owners will still be able to enjoy Arena as they have always done. Not much change but we just wanted to give you a quick heads up, to avoid any confusion."
KitGuru Says: It seems that Arena was an experiment that didn't quite pay off for Frontier. Fortunately, those that did buy in will continue to see support and won't suddenly be left with a defunct game.