Last week saw the first batch of 17 games arriving to GeForce Now this month. This week, another 15 games are coming to the library, but we also have some news on Biomutant and a previously removed game returning to the service. 
After years in development and several delays, Biomutant is officially coming out later this month. Nvidia has already reached an agreement with the publisher to ensure its on GFN on day one, which will be the 25th of May. As for games returning, it looks like Platinum Games has changed its mind on The Wonderful 101 Remastered, which is available once again in the GeForce Now library.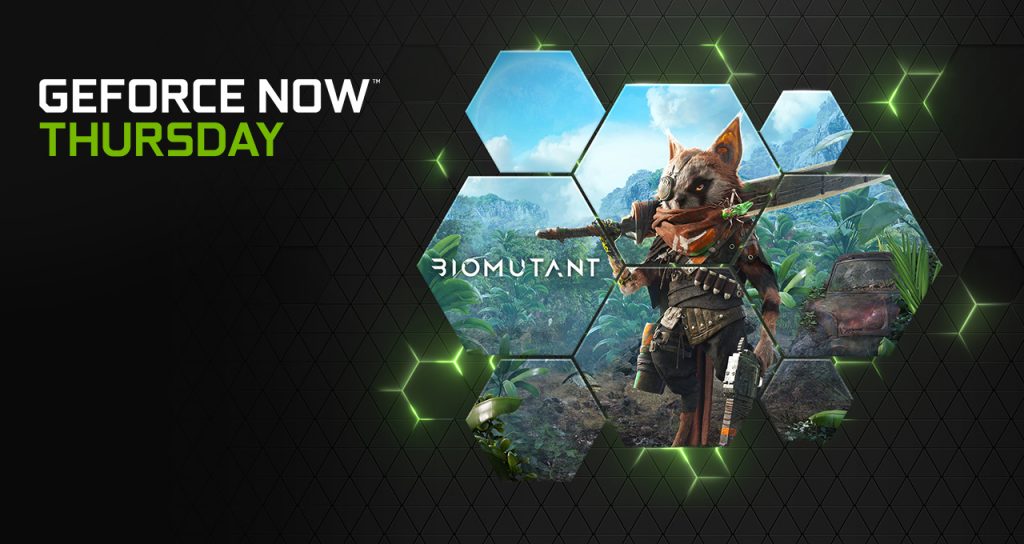 Here is the full list of titles joining GeForce Now this week:
Hood: Outlaws & Legends (day-and-date release on Steam, Epic Games Store)
Battlefleet Gothic: Armada (Steam)
Bridge Constructor Portal (Steam)
Child of Light (Ubisoft Connect)
DoDonPachi Resurrection (Steam)
Hyperdrive Massacre (Steam)
MotoGP™21 (Epic Games Store)
Move or Die (Steam)
Ostriv (Steam)
Outland (Steam)
Space Crew (Steam)
Three Kingdoms: The Last Warlord (Steam)
Warhammer 40,000: Inquisitor – Prophecy (Steam)
When Ski Lifts Go Wrong (Steam)
The Wonderful 101: Remastered (Steam)
All of these games will be live and ready to stream on GeForce Now as of today.
KitGuru Says: What do you all think of the latest additions to GeForce Now? Do many of you use the service for gaming away from your usual rig?