Gears of War 4 kicks off its launch on Friday this week so to give PC and Xbox gamers plenty of time to sit through the massive 73GB download, Microsoft kicked off preloading last week. Unfortunately, on the PC side at least, the Windows Store doesn't seem to be cooperating, leaving many users unable to start their downloads.
This issue first popped up almost immediately and on the 29th of September, Microsoft pushed out a Windows Store update to try and fix the problem. Unfortunately, it doesn't appear to have helped as there are still plenty of customers left unable to initiate the download (myself included).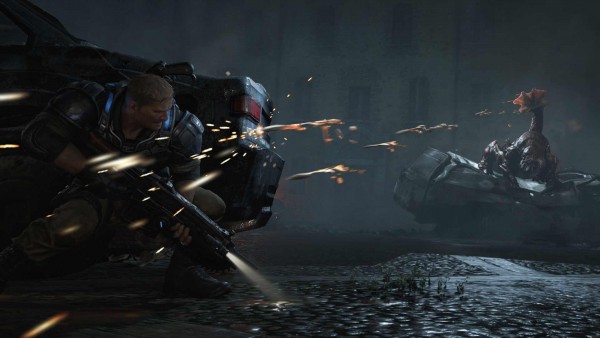 There are two issues at play here, some buyers are unable to get the Gears of War 4 download to start at all, while others can get it to start but will eventually face an error and will need to reset. There are a couple of community suggested fixes, such as resetting the Windows Store by going to the 'Start Menu', launching 'Run' and entering "wsreset".
Others have also tried starting the download by finding the game within the Xbox app instead and getting to the Windows Store that way. I have tried both of these methods and neither have worked for me but if you are struggling to get the download to start, then it may be worth a try.
Gears of War 4 is a 73GB download on the PC. If you buy the Ultimate Edition (£79.99) then you get the season pass and early access, which kicks off this Friday. If you buy the standard edition, you will be able to start playing on the 11th of October instead.
Discuss on our Facebook page, HERE.
KitGuru Says: I had really hoped that Microsoft would have this stuff figured out in time for Gears 4. Unfortunately, it looks like the Windows Store still needs a lot of work, especially if Microsoft wants to tempt gamers away from Steam.