Square Enix has become notorious over the years for its high expectations when it comes to game sales, with many big releases from the company often being reported as under performing the publisher's expectations. As we look ahead at some of the company's next major releases, we see a pattern forming, with astonishingly high regional pricing creating an overly high barrier for gamers.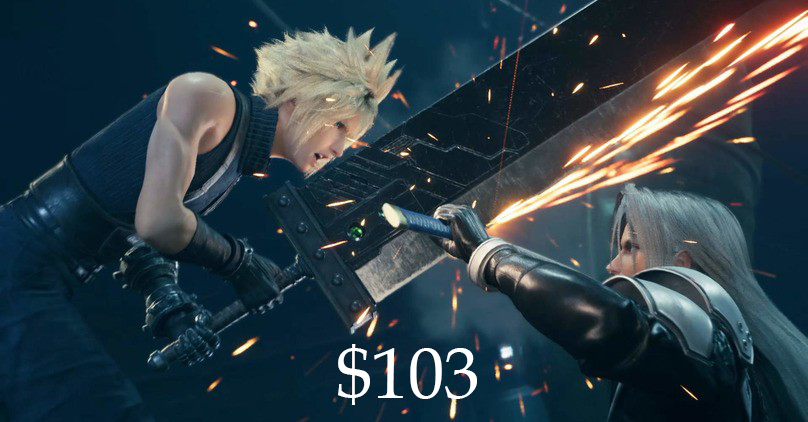 Forspoken, the upcoming PS5 console exclusive, is also releasing on day-one on PC next year, priced at $69.99 USD on both PS5 and PC. Rather than adjusting that price for other countries based on strength of currency and other factors, like national average wage, the game is actually more expensive than the US in a number of countries.
Looking at SteamDB, we can see that for whatever reason, the game is almost 48 percent more expensive in Israel, with the converted price working out to be $103.48 USD. Does Israel get some special version of the game with 48% more content to justify the extra expense over the US version? Absolutely not. The issue continues across a broad range of countries, with the game being almost 30% more expensive in Europe, 23% in the UK and 18% more expensive in Australia.
In countries where the national average wage is lower than the US, like Ukraine, Russia, South Africa, Poland etc, the game is anywhere from 11% more expensive to 27% more expensive compared to the US price. As a digital game selling via a global platform like Steam, distribution costs can't really be attributed to these price hikes. Sales tax could make some impact to the converted price in some countries, but it is clear that the regional pricing in some parts of the world is astronomically high and is going to heavily reduce the number of players able to pick up the game at launch.
This is cause for concern for a game like Forspoken, which is a brand new IP. As Miller points out on Twitter, Forspoken has been struggling a little to land on its marketing and due to high regional pricing, it is unlikely to impress Square Enix heads when the next sales call rolls around.
Recently at The Game Awards, Final Fantasy 7 Remake Intergrade was announced for PC, releasing in just a few days time. While this normally would have been great news, pricing quickly became a point of contention. Not only is the game already making some extra money through an Epic Games Store exclusivity deal, but despite being an older release, it is being priced at $69.99 on PC, or £64.99 in the UK. Once again, the regional currency conversions are not kind here, with many countries left paying more than the US price for seemingly no good reason.
The worst part of all of this is that this isn't going to be a one time thing. It would appear that Square Enix is bringing its PC prices in line with next-gen console prices, with base editions starting at $69.99 USD or £64.99 GBP, and also forcing obscenely high prices in countries where many gamers can't afford to pay day-one prices.
Square Enix has a history of 'under performing' titles. Rise of the Tomb Raider, Deus Ex: Mankind Divided and IO's HITMAN reboot all failed to meet the publisher's lofty expectations. More recently, new games like Neo: The World Ends With You, Marvel's Avengers, Life is Strange: True Colours and more also underperformed.
Hitman is an interesting piece of the puzzle here, as under Square Enix, the first two games reportedly underperformed sales expectations, but after going independent, IO Interactive has had nothing but positive things to say about sales, particularly for Hitman 3, which launched earlier this year.
It seems the common problem here is Square Enix itself, with its refusal to offer fair regional pricing in many parts of the world, in addition to its already lofty sales expectations, which puts a lot of pressure on studios working with the company. A game should not be up to 50% more expensive than the US price in any part of the world, let alone countries where the average national wage is lower than the United States.
In the next six months, I expect we'll hear that more Square Enix titles 'failed to meet sales expectations' and it won't be the fault of the developers, and the quality of these titles will have little to do with it. Instead, it will all come down to the fact that gaming has gotten so expensive, that many can no longer afford to pick up a new game at launch.
Discuss on our Facebook page, HERE.
KitGuru Says: One thing we didn't touch on too much here is the fact that these higher prices could also lead to an uptick in illegal downloads and pirated versions of games. With Square Enix titles now launching at such high day-one prices, do you see yourself picking up something like Forspoken, Final Fantasy 7 Remake or any other new Square Enix game on PC at release?