Over the past few years, Microsoft has been winning console gamers over with the addition of backwards compatibility. It started out with Xbox 360 games, and more recently, original Xbox games have been landing on Xbox One. This month, 19 more original Xbox titles will be playable on latest generation hardware, complete with support for Xbox One X, allowing games to run at resolutions up to 9x higher.
On the 17th of April, the first wave of games for the month will land. This includes the following titles: Blinx: The Time Sweeper, Conker: Live & Reloaded, The Elder Scrolls III: Morrowind, Jade Empire, Panzer Dragoon Orta, Hunter: The Reckoning, Breakdown and SSX 3.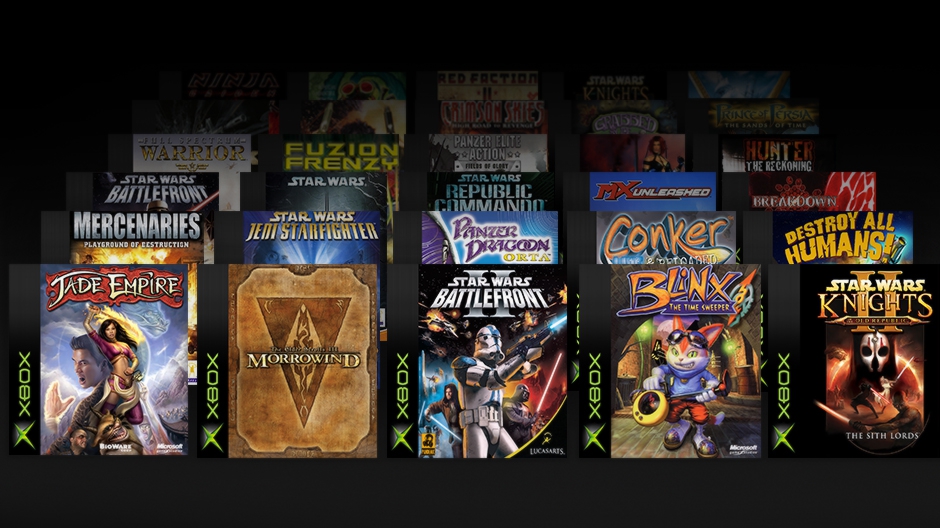 Then on the 26th of April, a second wave of games will head to Xbox One. The second wave includes a bunch of older Star Wars games, including the two original Battlefront games, Jedi Academy, Jedi Starfighter, Knights of the Old Republic II and Republic Commando. Other games arriving in late April include Destroy All Humans, Full Spectrum Warrior, Mercenaries: Playground of Destruction, MX Unleashed and Panzer Elite Action: Fields of Glory.
Those who still have their original discs will be able to pop them in to any Xbox One and play straight away. Alternatively, digital versions can be grabbed from the Microsoft Store.
KitGuru Says: I had an original Xbox as a kid, so there are quite a few games on this list that take me back. Are there any games on this list that you might want to head back to now that backwards compatibility is available? I might end up playing through Republic Commando again myself.