At the start of last week, Warner Bros dropped a surprise announcement for Middle Earth: Shadow of War. At the time we received a cinematic trailer, learned the basic story premise and heard about a new and improved nemesis system coming to the sequel but we didn't get to see any of it in action until today. Just as promised, Shadow of War's gameplay reveal dropped today, giving us 16 minutes of alpha gameplay footage showcasing new changes to the nemesis system and how it impacts high-rank orcs and fortresses.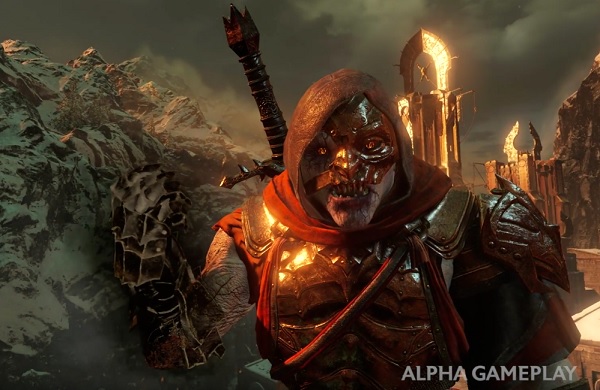 The video is quite long but generally spoiler free, though it does take place at a later part of the game so if you consider combat moves, new powers or new nemesis mechanics a spoiler, then you may want to avoid it. Also keep in mind that this is alpha gameplay footage so the frame rate is still a bit wobbly at points. Optimisation is usually one of the final phases of game development, so things will improve by the time this game's release date arrives.
In Shadow of War, the nemesis system doesn't just apply to enemy orcs but entire fortresses/strongholds too. If you are unaware, the story of this game revolves around Talion/Celebrimbor forging a new ring of power and recruiting their own army to take on Sauron. You will need an army in place to take on enemy strongholds.
This new recruitment mechanic paves the way for new interactions within the nemesis system. As you manage your army and promote certain orcs, others may begin to hold a grudge and choose to betray you. This will play a big part in Shadow of Mordor once the game is released.
KitGuru Says: The nemesis system was by far the best thing Shadow of Mordor introduced, so I'm glad to see the developers have found a way to expand on it in new ways that still tie in well to the overall story. I'll be looking forward to playing this when it comes out in August. Were any of you guys big fans of Shadow of Mordor? What do you think of this new gameplay footage?