As game development has gotten more expensive over the years, publishers have tried to bolster profits with more expensive editions, DLC, expansions and microtransactions. One thing publishers have not done is raise the standard launch price for games in the US, which has remained $60 for many, many years. That could change soon though if our first indication of next-gen games pricing is anything to go by. 
2K Games has been revealing the cover athletes and the various editions of NBA 2K21 over the course of this week. The current generation console version of the game will release at $59.99 like usual but the PS5 and Xbox Series X version will cost $69.99 instead. Then, there is also a deluxe edition, also known as the 'Mamba Forever' edition to commemorate the passing of Kobe Bryant earlier this year. That version will cost $99.99 but will include the game for both console generations.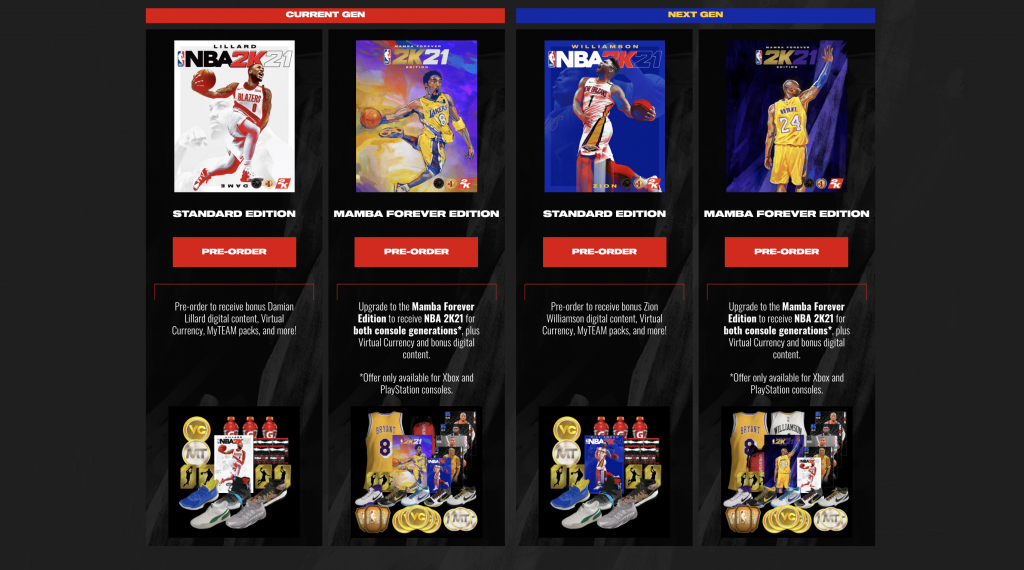 This is also confirmation that NBA2K21 won't be following other titles in offering free next-gen upgrades for all buyers. which is something that even EA is doing with Madden and will also likely do with FIFA.
So far, NBA 2K21 is the only example we have of a Triple A game selling at a higher standard price for next-gen consoles. We'll have to keep an eye out in the months to come to see if other publishers follow.
KitGuru Says: For now, this price adjustment is for the US, but will likely impact pricing in other countries too. How would you feel about console games getting a price hike for next-gen?