Last week, CD Projekt Red made the surprise announcement that The Witcher 3: Wild Hunt will be getting a graphical overhaul for PC and next-gen consoles. As you might expect though, CD Projekt Red itself isn't working on this internally so as to not take resources away from Cyberpunk 2077. Instead, Saber Interactive will be tackling this upgrade. 
Saber Interactive has most recently found success bringing huge console games like The Witcher 3 and Crysis Remastered to the Nintendo Switch. This time around though, they'll be scaling visuals up for The Witcher 3 on next-gen consoles and PC, complete with ray-tracing, faster loading times and for the first time, HDR support on PC.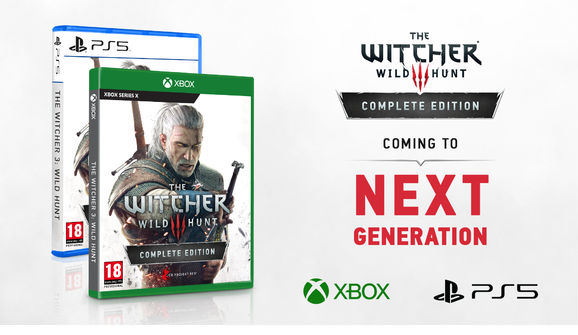 This news was given by CD Projekt head, Adam Kicinski, during an investor briefing. During this he explained that CD Projekt Red chose to partner with Saber Interactive for this new version of The Witcher 3 so that it doesn't interfere with the development of Cyberpunk 2077. Speaking of, Cyberpunk 2077 will also be coming to next-gen consoles, but that version will be developed in-house by CD Projekt Red.
"Regarding The Witcher 3 and its next-gen version: this project is developed outside, with our proven partner who had delivered the 4K version of The Witcher 3 and The Witcher 3 for Switch, so they already know our technology very well. We asked them to prepare the next-gen port, and as I said during my presentation, we expect a full next-gen experience, with great next-gen features, but it doesn't interfere with the next-gen development of CP, which is being done internally by the CP team, and we're confirming that CP will be released in the next-gen version."
Discuss on our Facebook page, HERE.
KitGuru Says: I'm looking forward to seeing The Witcher 3 after this update. Saber Interactive did a decent enough job on the Switch version, so hopefully scaling up the game's visuals for modern high-end hardware will go just as well.