Less than a month ago, Twitch launched 'Twitch Plays Dark Souls'. Nobody expected the Twitch chat to get very far in the game but after a few changes to the way Twitch Plays operates, things have been going pretty smoothly, with the community managing to take down Ornstein and Smough.
This is arguably one of the hardest challenges that Dark Souls has to offer. One of the two bosses is fast moving, while the other is slow and could catch you off guard.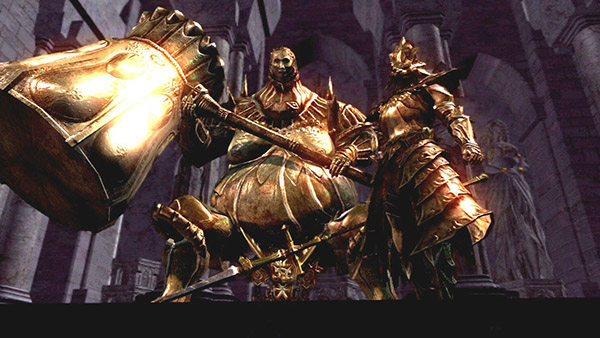 Fairly early on, Twitch Plays Dark Souls changed the rules a little bit, as the game has been modified to pause briefly in order to give chat some time to co-ordinate an actual strategy of some form. This slows the game down quite a bit and adds a turn-based element to it.
In some ways, you could call this cheating. However, without this method, it is likely that the people contributing to Twitch Plays Dark Souls never would have made it this far. You can find the stream for yourself, HERE. 
Discuss on our Facebook page, HERE.
KitGuru Says: Even with the new system in place, it is still pretty impressive that Twitch has managed to get so far in to Dark Souls. Have any of you looked at the stream? Do you agree with the changes that were made?