Ubisoft has announced Assassin's Creed Chronicles, a new three-part series of smaller, downloadable 2.5D side scrolling games. The first part of the series takes place in China and will release on the 21st of April.
This follows some of Ubisoft's other 2.5D titles, like Valiant Hearts, Child of Light and even one of the old Prince of Persia games. Each game in the Assassin's Creed Chronicles will come with its own unique art style.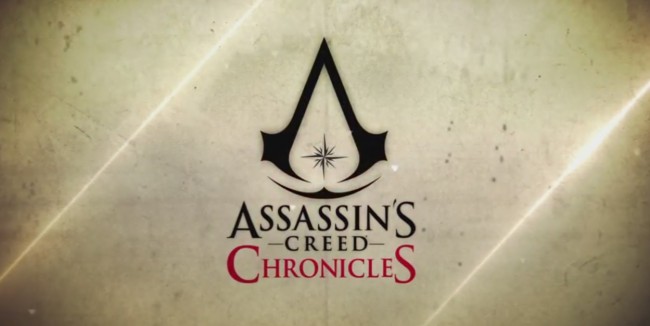 [yframe url='http://www.youtube.com/watch?v=JapuE16BPrY']
The series starts of in China, following the assassin, Shao Jun, from the animated short film 'Assassin's Creed Embers'.
The next game in the series takes place in India, the story will revolve around the assassin, Arbaaz Mir and takes place around the time the Sikh empire waged war on India. The final game in the series takes place in Russia, just after the Red October Revolution. The game follows the assassin, Nokolai Orelov, who can be seen in the Assassin's Creed graphic novels.
This series isn't part of the main branch of Assassin's Creed games and isn't a sequel to Assassin's Creed Unity. Each instalment of Assassin's Creed Chronicles will cost $9.99 but they also come as part of Unity's season pass, if you managed to buy it before it was taken off of store shelves.
Discuss on our Facebook page, HERE.
KitGuru Says: Ubisoft has had some strong success with its side scrolling titles, Child of Light and Valiant Hearts were well received. It's good to see the publisher trying to do something different, although it is going to be a while before people start to trust the company again.