This year marks the 20th anniversary of Counter-Strike. What started off as a multiplayer Half-Life mod has gone on to become one of the biggest shooter franchises in gaming and is still going strong two decades later. To celebrate the occasion, Valve has released an update for CS:GO, which puts the classic CS 1.6 version of Dust 2 in the game.
To access classic Dust 2, you will need to queue up for a Dust 2 match on casual matchmaking. During the first round, you will be seeing Dust 2 as you know it today but then in round 2, you are moved over to the classic 1.6 version of the map, giving you a chance to experience both versions of the map in quick succession.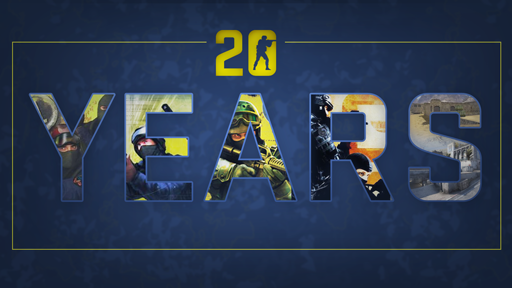 Unfortunately, classic versions of other famous maps like Italy, Train, Militia etc aren't included in this event at the moment. However, given how much positive feedback this is getting from the Counter-Strike community, perhaps Valve can be convinced to expand a bit and include more retro maps.
KitGuru Says: Counter-Strike is initially what got me in to PC gaming in the first place, so revisiting retro Dust II was a very nice surprise. I do hope that Valve considers expanding on this a little though, I would love to revisit a few other classic maps in CS:GO.